Need something for your Secret Santa? We got you covered! These gifts under $50 are perfect to stay on budget!
Pursoma Digital Detox Bath Soak
Press reset to reboot your body, mind, and spirit after spending hours glued to your digital devices with Pursoma's Digital Detox Bath Soak. This powerful soak aids in environmental detoxification and can help ease the tension and stress that often results from overuse of technology or a strenuous workout. Sea salt stimulates circulation and helps relieve stiff joints and muscle cramps, relaxing the body with a deep-cleansing effect. Ionically charged living montmorillonite clay assists in drawing out unhealthy toxins to effectively revitalize the system.

Truth or Dare Cards
Truth or Dare cards are a fun way to put it all out there with a partner. Take turns choosing cards and follow the saucy prompts. Each deck includes two "pass" cards that allow you to skip a card if you're not feeling it because at Unbound, they only provide consent-centered sex games.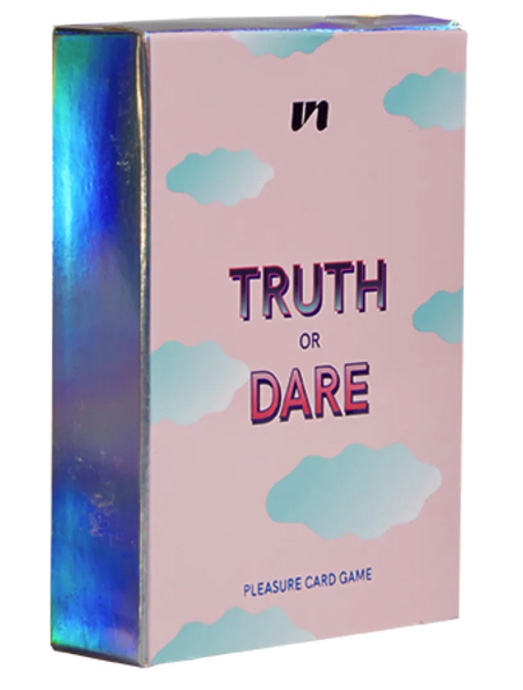 Tower28 Milky Set Lip Glosses
This glossy lip duo is a whole latte shine with two full-sized ShineOn Jelly Lip Glosses: new exclusive shade Chestnut + best-selling Chill. ShineOn Lip Jelly is the alt milk of lip gloss, it's everything you want in a juicy gloss with none of the hang-ups. Formulated with nourishing plant-based oils including Apricot Kernel Oil And Raspberry Seed Oil, it's the healthiest, glossiest, and most comfortable (non-sticky) lip gloss ever.

Herbivore Depuff and Glow Kit  
The De-Puff + Glow Kit is a travel-ready set of Herbivore's best-selling face oils and a mini jade roller to moisturize and massage skin while boosting glow. Glow on the go with two face oil favorites: Lapis Face Oil balances oily and combination skin with Blue Tansy and Phoenix Face Oil nourishes and renews with antioxidant-rich Rosehip. A mini jade roller gently massage in the oils for maximum absorption and increased benefits while relaxing facial tension and increasing glow.

Heart & Star Wristlet
Add a pop of color and playfulness to your phone with this wristlet!

Portable Mug
Start your morning smart and reduce your eco-impact with the Porter Mug. Crafted with durable ceramic and wrapped in protective matte silicone, this reusable mug is a high-quality replacement for disposable, plastic or metal to-go mugs.

The Meditation Journal
The Soul Cards Meditation Journal is meant to help you find stillness.

Love and Honour Ritual Kit
Give gratitude and welcome love and friendship into your home, office, studio space, or your person with this handmade kit.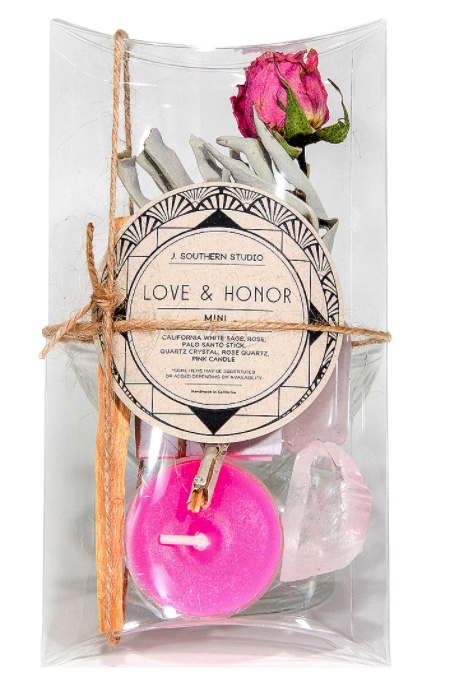 Lemon Squeezer
SHOP THE MAN IN YOUR LIFE GIFT GUIDE