I am known for my OCD pantry organization. Being someone who is overly organized in most aspects of their life, my home, mainly my pantry would be no different. In my previous home, my pantry shelves were pretty narrow and I knew that if I left everything loose, every time I went to grab something other things would fall, and it would drive me insane. I found these amazing Clear Binz and decided to categorize everything by commodity (inspired by The Home Edit) and put things into their own bins and labelled them. Let me break it down, follow along (and shop the items) below.
Storage Binz: These come in numerous sizes are will forever be my go-to when organizing my packaged goods. Bars, crackers, anything boxed… Goes into these bins.
Oxo Bins: For everything that is NOT packaged, I use Oxo Bins. Although these are a bit pricier, I find them an essential to my home and can be reused for whatever you want over and over. I tend to use them wisely and make the most out of their space. I put everything in these! It's wild! Rice, lentils, oats, nuts, flours, sugars… The list can continue forever. These make up most of my pantry.
SHOP THE POST
How do I keep everything organized and easy to find? LABELS. Labels are my lifesaver. Nothing calms down my OCD more than a labeled pantry plus it looks chic and impressive when really it's not a big deal, this is what brings me true happiness.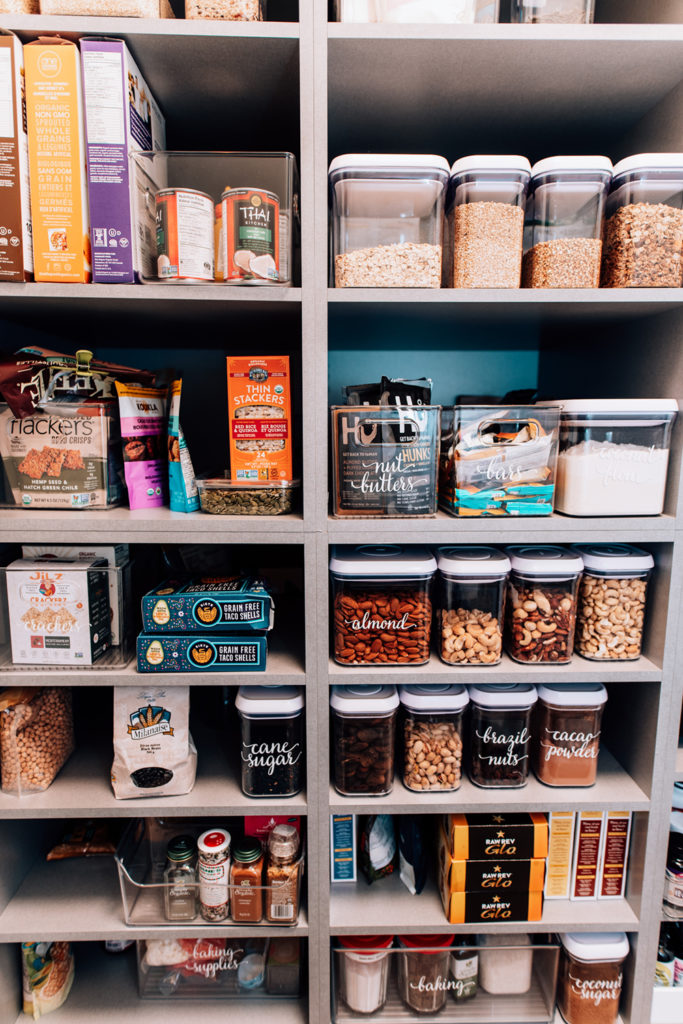 Any tips and tricks to share with me? I am always open to hearing suggestions! Leave me your feedback below!
#YouGlwGrl,
xoxo