There is nothing I dislike more than dry, dehydrated skin, that's why this post is dedicated to the final skincare step, moisturizer. Your skin is made up of several different layers, the outer layer of your skin (called the stratum corneum) holds and loses water depending on different factors. If those cells are moisturized, they will look plump, soft and happy, on the contrary, if those cells are dehydrated and not taken care of, they will look dry, shriveled and sad. Our skin's moisture can lose close to two cups of water daily, so it's really important to use a good moisturizer to keep those top layer cells happy and hydrated, so we reduce the amount of water our skin will lose. 
I have combination skin and tend to like richer moisturizers that really hydrate and lock in each skincare step (see a previous post here). do like using oils to moisturize sometimes, but nothing really does the job like a cream. I tend to go for water or aloe-based moisturizers because I find they do a better job of sealing in moisture. Remember – oil and oil mix, oil and water don't, which makes using a water-based moisturizer the perfect barrier to hold hydration. Keep in mind that even if you have oily skin or breakout prone skin, you should absolutely not be skipping this step, in fear of breakouts. Generally, when your skin is dehydrated, your body will produce excess oil to rectify that, and in turn you get breakouts, so keeping your skin properly hydrated actually helps reduce breakouts. Here are some of my faves face creams. Follow along (and shop!) below.
Living Libations Sun Dew Cream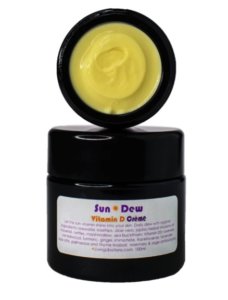 If you have been following me for a while then you probably know this cream. It's my OG – it's my never fails me and my true north (yes – I have feelings like this for a moisturizer… I realize it's not normal). This cream is a water based, thicker moisturizer that does not clog pores at all. It contains a unique formula of pure botanicals, nutrients and transdermal vitamin D3 (literally sunshine for the skin) to revitalize, hydrate and keep your skin clear and glow. 
LOVE IT: I always recommend this cream to those suffering with cystic acne or bad breakouts – it contains different essential oils that kill bacteria and reduce inflammation. It also properly hydrates the skin, so the skin doesn't over produce oil that eventually build up and cause breakouts in the first place. Also great for all skin types.
LEAVE IT: There is no reason to not use this – like most of the Living Libations products, this cream works for anyone. If, however, you are sensitive to very "natural, botanically, essential oil" scents this cream may drive you a little crazy since it does have a strong scent… I personally learnt to love it.  
Tatcha The Dewy Skin Cream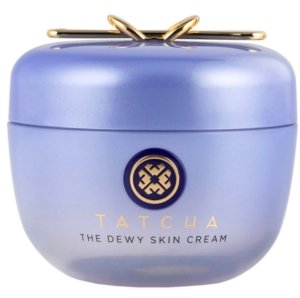 I'm a big fan of dewy skin so just the name of this product had me sold. I was originally sent this in a PR box and remember being so excited to try it because I was already a fan of Tatcha's Dewy Skin Mist (https://rstyle.me/+ccJiPggRouhOMkCGoJU6pg). This cream did not disappoint – it's richer in texture but absorbs really nicely into skin and literally leaves your skin feeling baby soft. I love using this before a makeup application, it leaves your skin looking super plumped and as the name says – dewy. 
LOVE IT: Skin that is lacking that glowy punch – this is for you! Contains algae and hyaluronic acid which replenishes our skins natural moisture. Also contains botanicals, like ginseng, which give you that instant glow. This cream is also great for extreme weather conditions like sun exposure or harsh cold because it contains Japanese purple rice which is packed with nutrients and known for its ability to survive any harsh environment and filled with antioxidants. 
LEAVE IT: If you have very oily skin this may slide on you because of its dewy nature. The texture is also quite heavy, although it does absorb nicely if you are already starting with an oily base it may just not be the right cream for you. 
ZO Skin Health Renewal Cream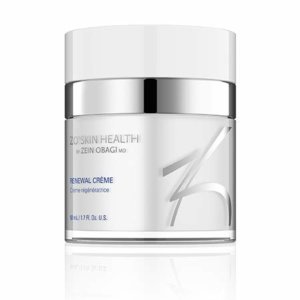 This brand is a clinical skincare brand that is super effective. I started using this last winter when I needed extra moisture and wanted to get rid of leftover pigmentation. My facialist recommend it and I ended up loving it and re purchasing over and over. This moisturizer is packed with antioxidants, restores hydration and promotes skin repair. It will remain a staple in my routine. 
LOVE IT: If you are dealing with pigmentation, loss of collagen – this cream is a good option for you. Works well for aging skin as it contains COQ10 and retinol.  
LEAVE IT: If you are on a budget this brand in general ain't cheap, so before you get yourself addicted ,maybe take a step back and tighten those purse straps. If you are pregnant, or planning to become pregnant, do not use this as it does contain a small dose of retinol which is not safe for a momma or momma-to-be. 
Sunday Riley CEO Cream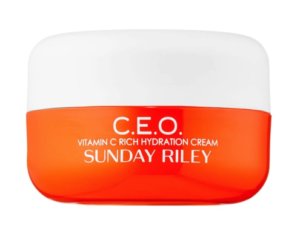 Another one of my OG – go to creams that has now been hijacked by my husband and pretty much any guy that asks me for a moisturizer suggestion. This cream is just all around amazing. It contains 5% vitamin C, so you get all those brightening, collagen boosting, glow giving benefits. The texture is rich but not greasy and really does hydrate and make skin glow.  
LOVE IT: This works well for most skin types and like I mentioned earlier, I love suggesting it to men, or anyone who likes a simple routine. Reason being is that it contains a good amount of quality Vitamin C, so for those who want to keep their routine at just cleanser and moisturizer this would be a good pick. 
LEAVE IT: Very oily skin – as I mentioned earlier in my post, I go for thicker moisturizers. This may be a little too thick for those with oily skin types. I have gotten mixed reviews from friends who have oily skin and tried this – some love it, some hate it! Luckily Sephora gives samples… So, go try it! Side note: Sunday Riley's Tidal cream may be a better option for oily skin. 
Dr Barbara Sturm Face Cream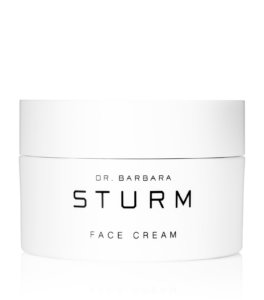 I kind of wish I never tried this because it comes with a hefty price tag… But let me tell you, this is my current fave cream… even if I may have to take out a loan to keep buying it. Like most of Dr Sturm's products, this cream is simple, expensive and super effective. It's an anti-aging cream designed to make the best use of purslane, (the hero ingredient in Dr Sturm's range,) a highly effective active substance with outstanding regenerative, anti-inflammatory, antioxidative and moisturizing properties.
LOVE IT: If you want to start the anti-aging process and btw who doesn't!? This is a great option, I instantly notice a change in my fine lines, and this cream visibly firms the skin while moisturizing and reducing redness, dryness and irritations. Also, a thicker texture but will not make you breakout. 
LEAVE IT: Younger skin that doesn't need anti-aging quite yet – enjoy your young skin and don't spend a fortune on products like this one because you will have your whole life to spend small fortunes on skincare. 
Facts are facts and moisturizer is essential to ANY daily skin routine. Have any suggestions for me? Do share!
#YouGlwGrl,
xoxo
SHOP THE POST