Sheet masks are officially all the rage. There is just something satisfying about using a sheet mask and the results are generally instant. Sheet masks are our go-to for before a big event or photoshoot –  and since our launch party is tomorrow, and holiday party season is in full effect, we wanted to share some tips to really bring out that GLW. These are a few we recommend.
ZO SKIN HEALTH SHEET MASK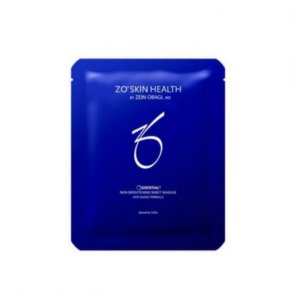 This mask is generally used in coordination with the Zo Skin Health facial and HydraFacial. It packs a serious punch of glow and hydration and works well for all skin types. You can enjoy this at a facialist, but beware, it can be hard to find. We recommend going to a clinic or spa that sells the Zo Skin Health line and purchasing it there. 
LOVE IT: Most skin types looking for a dose of hydration and brightening effect to the skin.
LEAVE IT: Very sensitive skin types- this line is clinical and has lots of actives that could cause skin to react.
COLBERT MD ILLUMINO MASK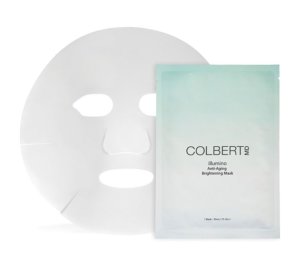 Originally, we saw this mask on Knockout Beauty (one of our fave beauty shops in NYC). We always trust their recommendations and now love this mask! This mask is easy to apply, sometimes sheet masks can take long to even out and unwrinkled, but this one is simple. This mask is pricey but worth it because it does so much, like, smooths and plumps skin, helps with pigmentation, anti-aging and brightening. 
LOVE IT: Great if you are looking to work on pigmentation, this mask contains Niacinamide which helps stop melanin production, therefore reducing the appearance of dark spots and hyper pigmentation. Also great for aging skin that needs hydration (this mask contains hyaluronic acid and Swiftlet Nest Extract which acts as a moisture barrier). 
LEAVE IT: On a budget? This is not the cheapest of sheet masks and you can only purchase in packs of 5 so it's an investment. 
MISS DE GASPÈ BRIGHTEN & BEAM
 
Miss De Gaspè is the little sister of the Nannette de Gaspè sheet mask line. This line is more affordable and delivers similar results. The first of its kind, MDG is a dry sheet mask that is activated my touch and has all its active ingredients printed onto the inside of the mask. This mask is amazing for an instant glow and can be used up to 4 times, so you really get your money's worth.  
LOVE IT: If you are someone who attends lots of events or always wants their skin to be extra bright and glowy, this is a good option for you. 1 mask can be reused 4 times (10-15 minutes each) and you can run around and keep busy while masking because it loops around the ears and doesn't budge. 
LEAVE IT: Dehydrated skin – this mask may make your skin feel irritated since it has no actual immediate moisture when applied. Overtime, however, it would improve the hydration. 
ORGAID GREEK YOGURT NOURISHING MASK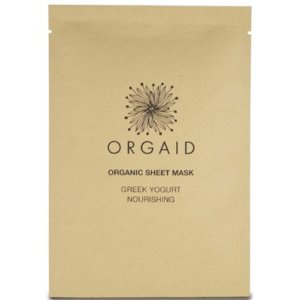 This is a natural brand and a good go-to when you skin is irritated. It really does nourish and calm the skin and it's packed with clean ingredients which is always a bonus. 
LOVE IT: Sensitive, reactive, irritated skin – this is a great option for you. You will feel instant relief and calmness. 
LEAVE IT: Aging or acne prone skin that needs more active ingredients, this may not be the best option for you 
TATCHA DEWY SKIN MASK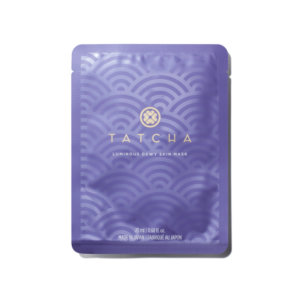 This is one of KG's go-to sheet masks. It works so well to give you an instant plumping and dewy effect. Perfect prep for any event or photoshoot and easily accessible. Also available to buy in singles or in a 5 pack! 
LOVE IT: Regular to combination skin types, this mask is an all-around good dose of glow, dew and hydration. Gentle and clean ingredients.
LEAVE IT: Oily skin types you may want to skip this one! If you are already on the oily side this will only make the skin more slippery. 
Remember, don't leave your sheet mask on longer than instructed on the package. Mmasks are excellent at delivering active ingredients but if you leave on too long they will reabsorb those ingredients back from the skin. 10-15 minutes is generally the sweet spot. We could have gone on and one there are so many good sheet masks on the market but these are the ones we are currently shopping (or splurging) for. 
#YouGlwGrl,
xoxo
SHOP THE POST