We first heard about this brand from our friend, Living With Ivey, who swears by the amazing body care products that Skin and Senses makes. Since Katherine and Ivey generally tend to like the same things and have similar standards for safe ingredients we ordered and tried it out for ourselves! We were instantly blown away by the products and the simplicity of the ingredients and brand.
Skin And Senses mission is to empower people to live happy, healthy lives as well as encourage them to take control of their own health by being knowledgeable about what is in their skincare products. In order to achieve this desire, they want to get safer skincare products in the hands of everyone. This is something we of course can get behind!
Shine Revitalizing & Smoothing Body Oil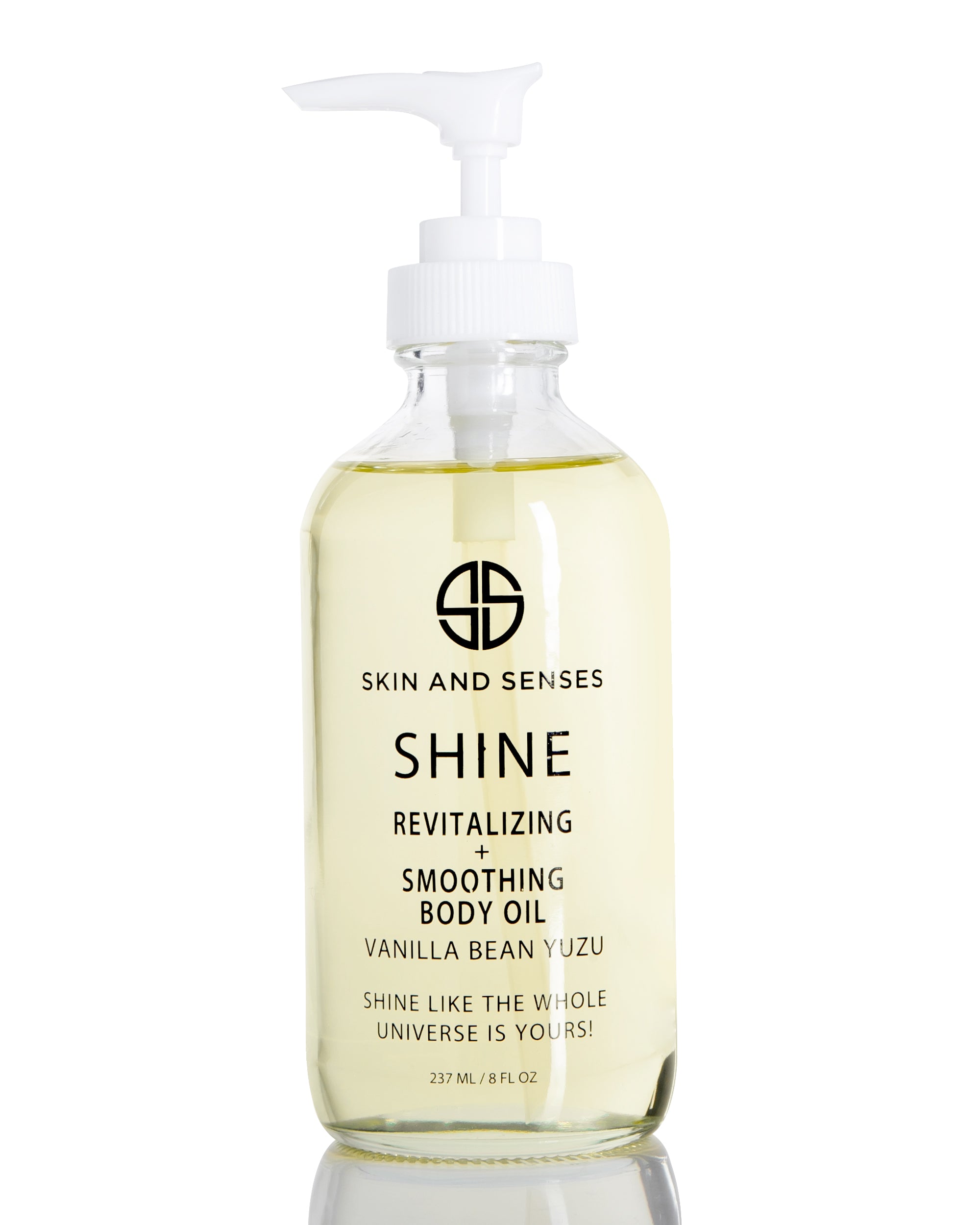 A delicately light formula that deeply soothes, restores and moisturizes dry, irritated skin.
From acne or redness to Eczema, Psoriasis and even age spots, oils are a natural way to keep your skin healthy. Leaves skin feeling soft, smooth and deeply nourished. It goes on silky, never greasy, and won't clog pores. 
Shine Revitalizing & Smoothing Body Oil is made of 100% pure plant oils that firm, tone and improves elasticity, while aromatic botanicals elevate your senses to a total feeling of well being. We love the Vanilla Yuzu scent!
HOW KG USES THIS: Daily, after showering!
Love Yourself Body Lotion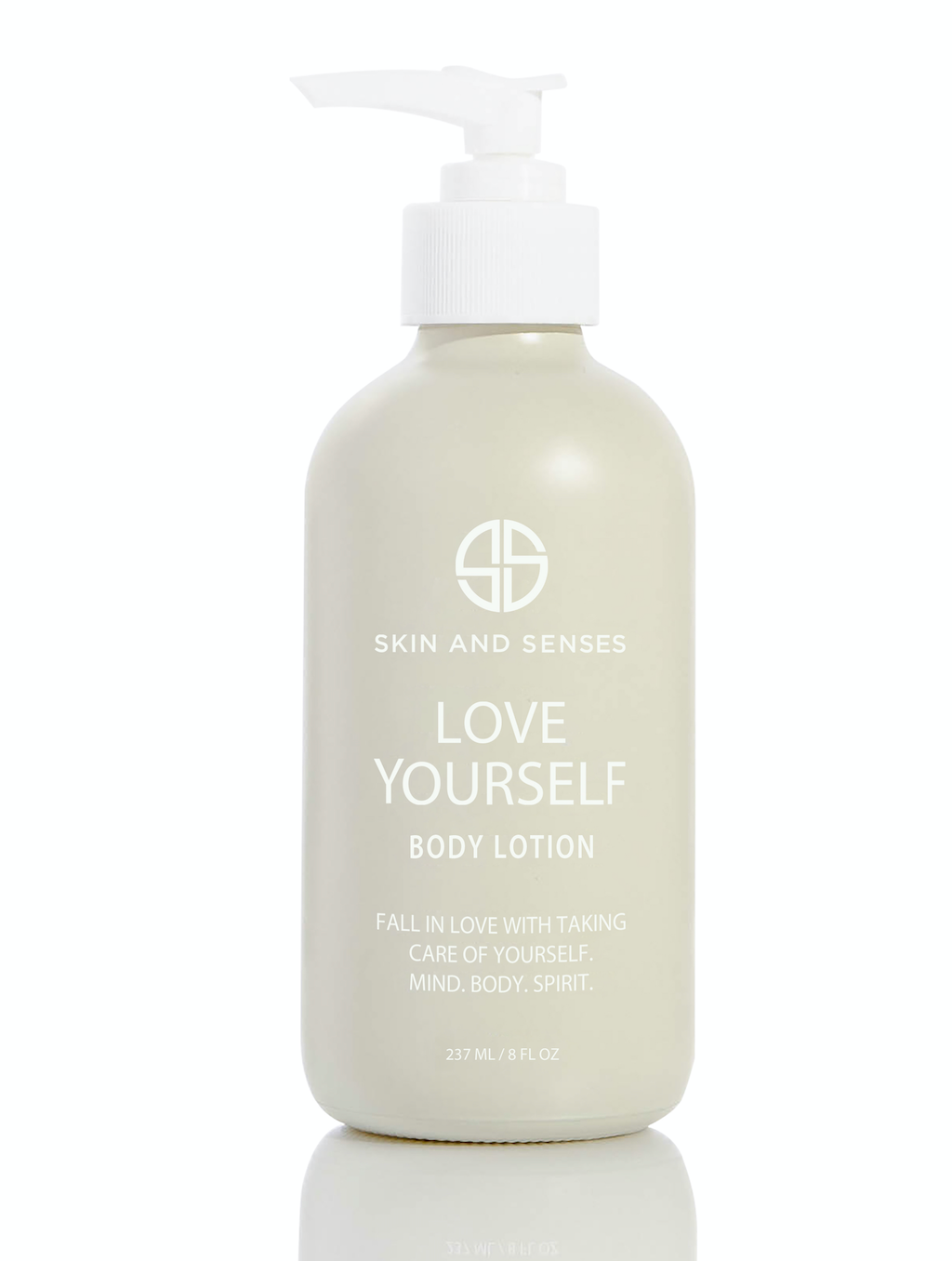 A highly nutritious, multipurpose body lotion containing protein, minerals, and vitamins.
Olive Oil penetrates deeply conveying powerful antioxidant protection to your skin, while an excellent source of fatty acids, Apricot Oil increases this lotion's ability to moisturize, soften and repair damaged skin.  
This soothing lotion nourishes and delivers lasting hydration, while softening the feel of rough texture and improving the look of skin tone. It leaves skin feeling softer, healthier, and radiant.
HOW KG USES THIS: Daily, after the Shine Oil. On it's own at any time skin needs some added moisture.
Bliss Vitamin C & Superfood Body Polish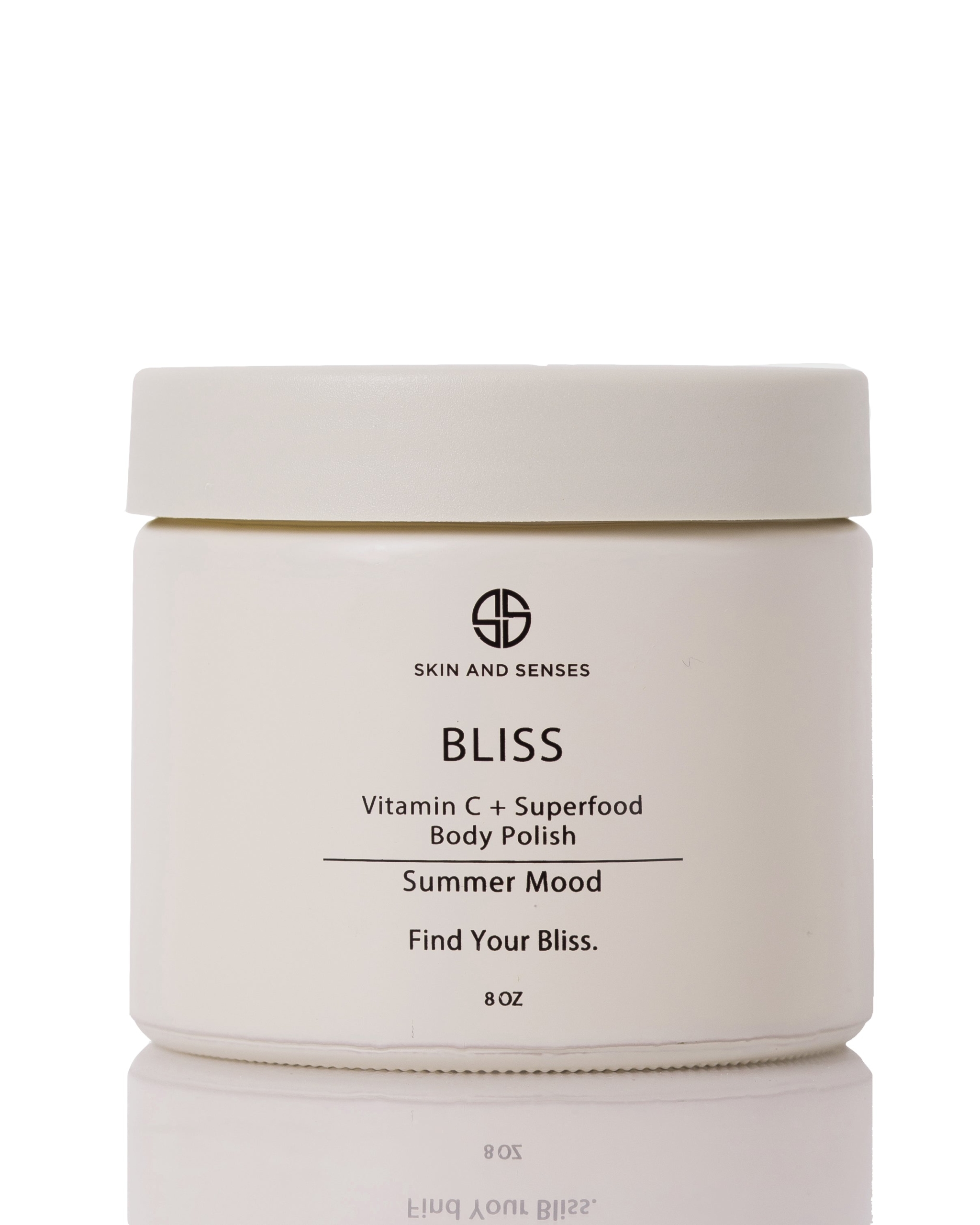 Bliss exfoliating body polish works deep to exfoliate, clarify, and tone your skin and is created with ingredients full of superfoods, vitamins and antioxidants. Bliss is great for even the most sensitive skin. This blend contains passion fruit seed oil, which contains Vitamin C and Vitamin A excellent for anti ageing. This blend also contains Watermelon Seed Oil, rich in essential fatty acids to restore elasticity to the skin.
HOW KG USES THIS: 3-4 times a week after cleansing in the shower. Rub in circular motions. Also used before a spray tan with an exfoliation mitt.
Flawsome Cellulite Reducing Coffee Scrub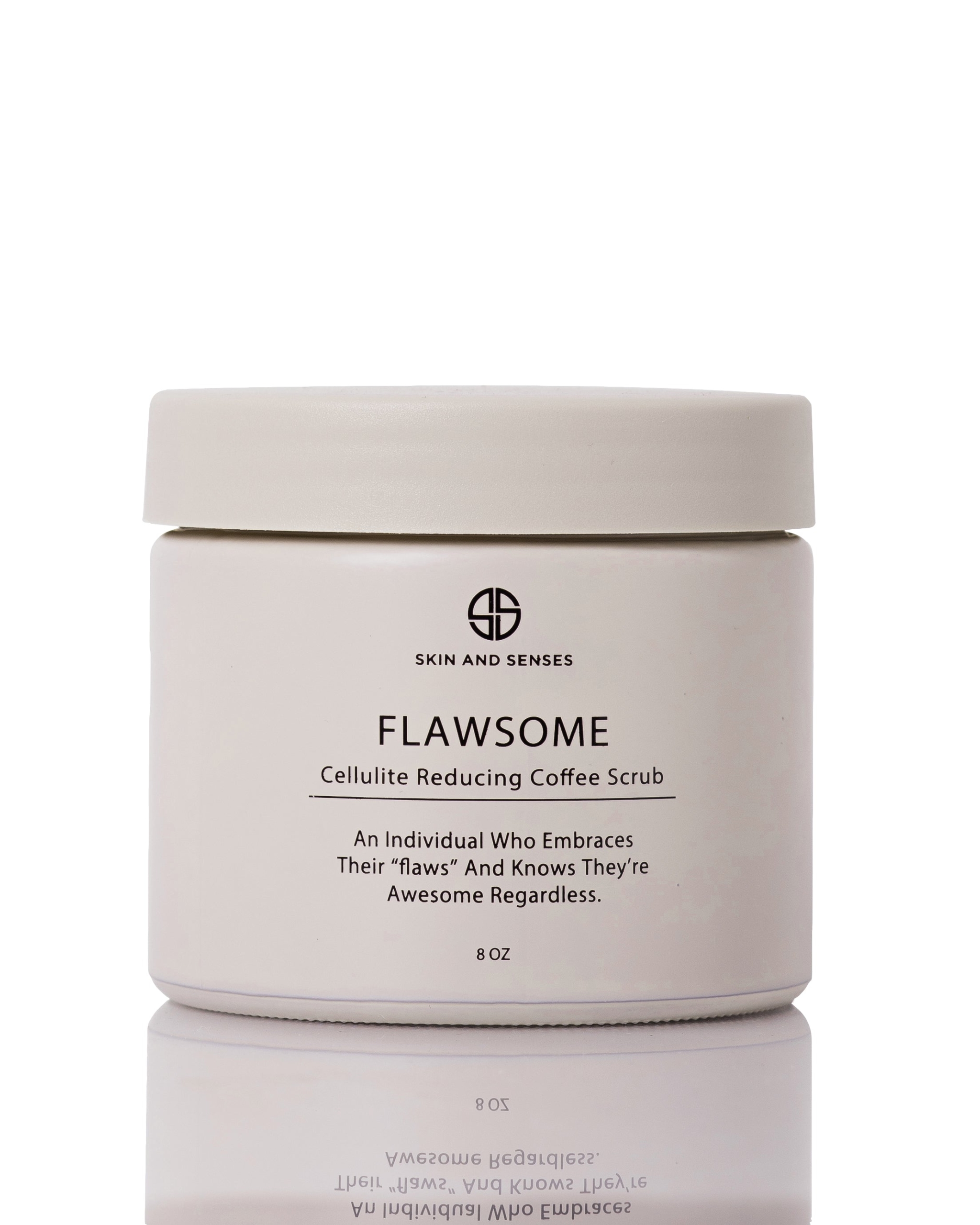 A luxuriously revitalizing scrub that sloughs away surface cells to reveal radiant skin.
A signature ingredient and beneficial antioxidant, Vitamin E, is combined with Carrot Seed Oil and Coconut Oil to encourage anti-aging and bring new life to skin. 
Coffee scrubs have long-term results, including increased circulation near areas of application, improved skin cell turnover and reduction in the appearance of bumps and ridges caused by cellulite.
HOW KG USES THIS: 3-4 times a week after cleansing in conjunction with the Bliss Body polish.
Fearless Mama Belly Butter – Stretch Mark Prevention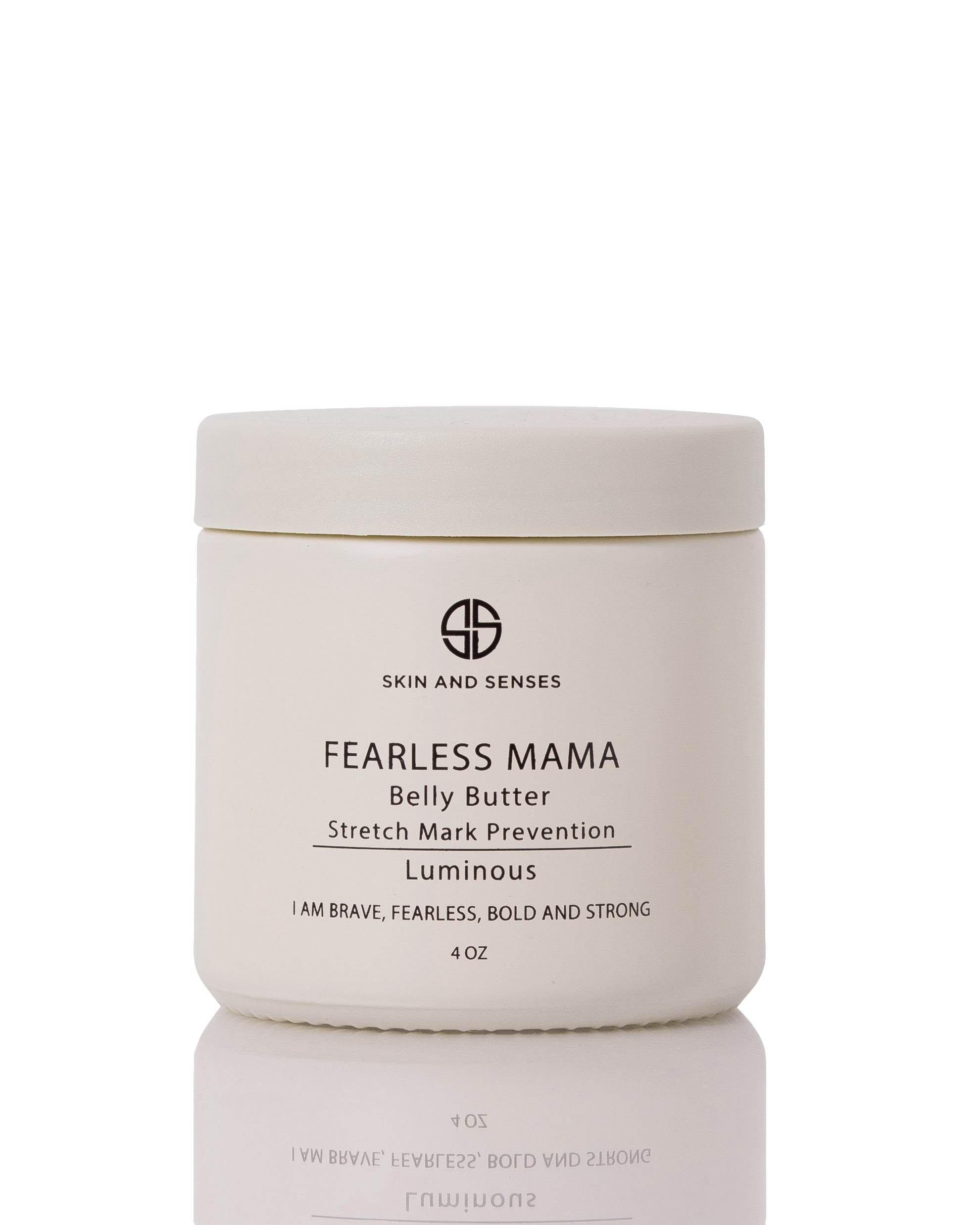 An all natural, body butter for stretch mark prevention and skin hydration which contains no water or fillers.
It has vitamin E as an antimicrobial and is so pure that it melts as soon as it touches your skin. The all-natural ingredients show anti-inflammatory properties, promote hydration, promote skin elasticity, fade scars, nourish and revitalize your sensitive skin. Fearless Mama is a rich, creamy butter so a little bit goes a long way.
Beyond Nipple Soothing Cream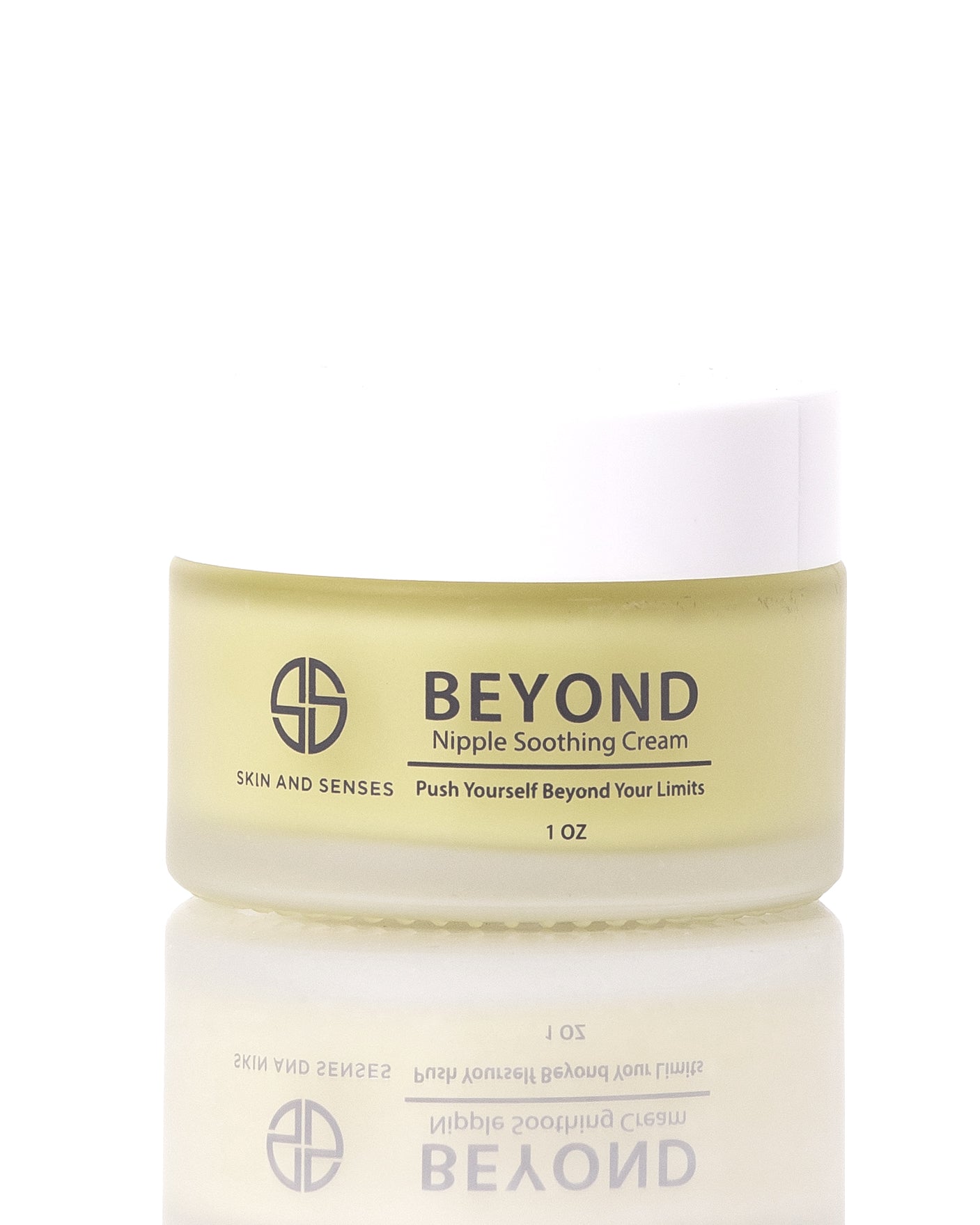 Skin And Senses Beyond Nipple Soothing Cream is buttery and botanical-rich, lanolin-free, and non-sticky.
Designed for nursing, our nipple cream helps soothe tender, sore, or nursing nipples —  no need to wipe off before nursing! It moisturizes dry skin, and brings your nipples back to a joyful place. Can also be used on cuts, scrapes and bruises. 
Feature image via Pinterest