This recipe is by Jen Udashkin aka Clean Eating Goddess.  I grew up with her sister Jayme. Jen has been sharing recipes for years and has an amazing healthy recipe blog click here to check it out! This bread has been a staple in my home for the last few years and I constantly get asked for recipe! Although its not mine i am excited to share it so everyone can make it. Be sure to check out Jens other incredible recipes, they are primarily plant based, GF, DF and super delicious!
Check out the original post here as well as she also has Cinnamon Raison Bread.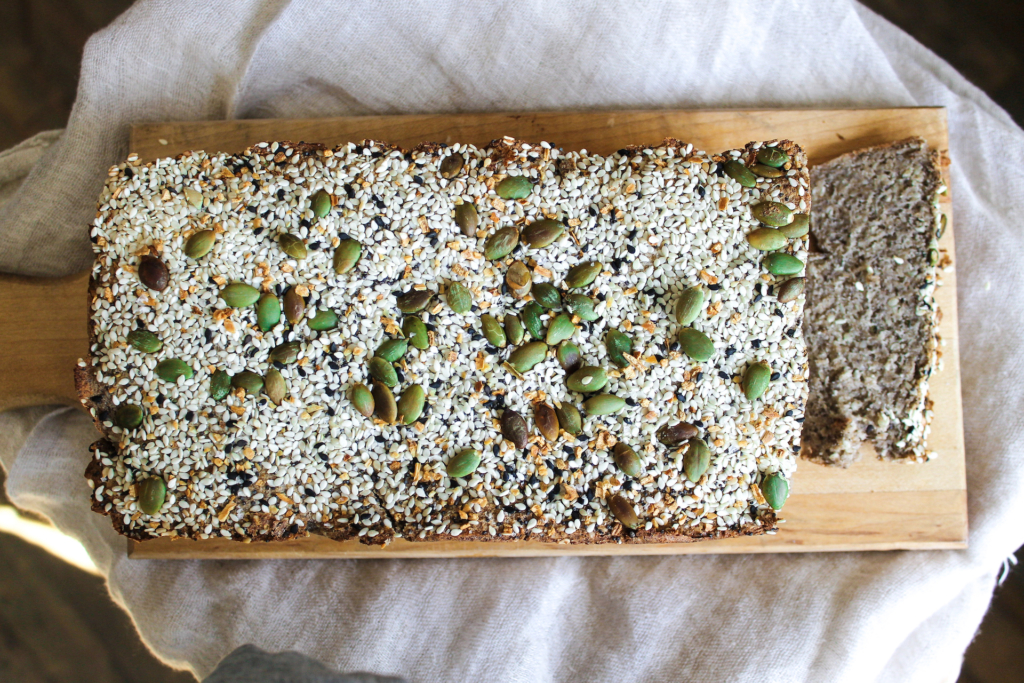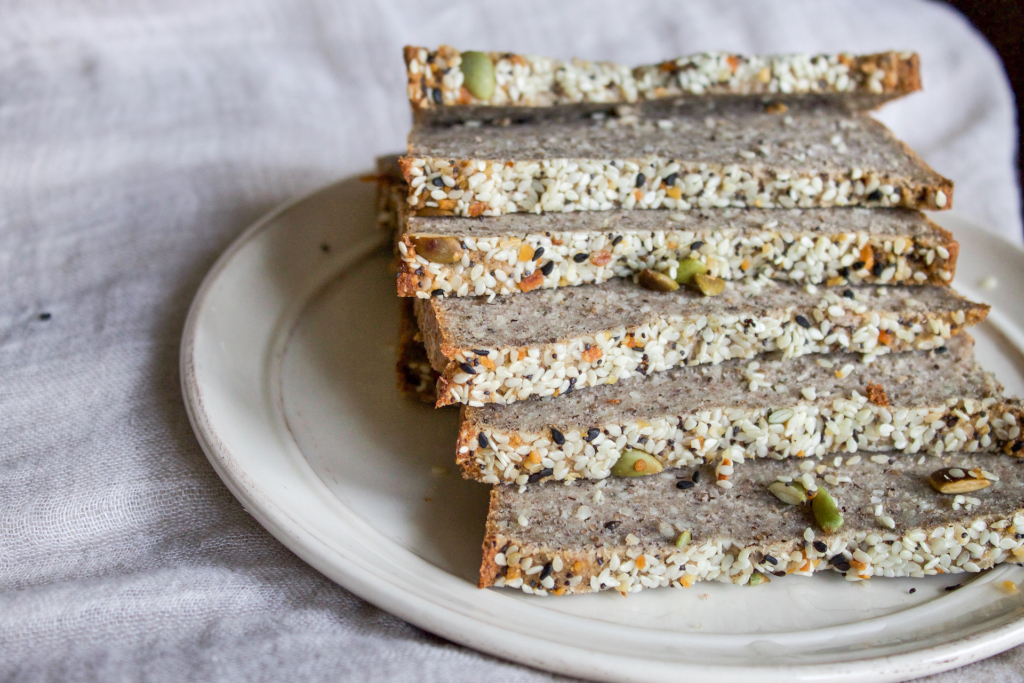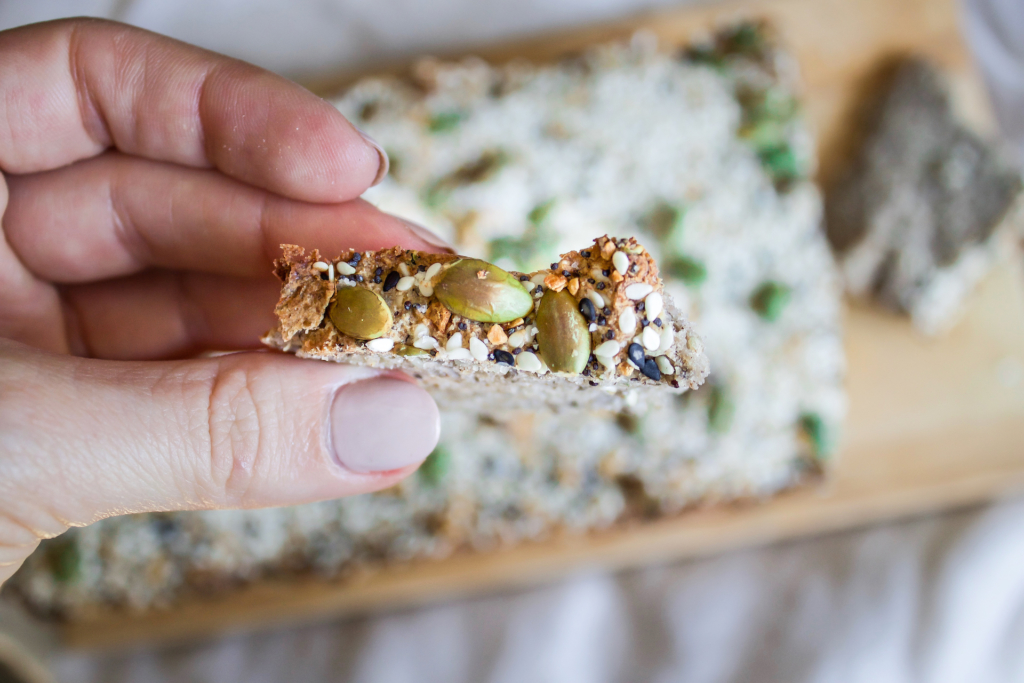 The Healthiest Bread Ever
Ingredients
2

cups

nut flour

you can buy store bought, or make your own by pulsing nuts in food processor

1

cup

buckwheat or gluten free oat flour

1/2

cup

hemp hearts

1/4

cup

chia or flax seeds

1/4

cup

sesame seeds

5

tbsp

psyllium husk

pinch

of pink salt

1

tbsp

honey or brown rice syrup

2

cups

cold water

Topping options: pumpkin seeds

sesame seeds, everything bagel spice
Instructions
Preheat oven to 350 degrees F. Line a loaf pan with parchment paper and grease with coconut or olive oil.

In a large bowl add nut flour, buckwheat flour, hemp hearts, chia seeds, sesame seeds, psyllium husk, salt and honey. Whisk until combined.

Add 2 cups of cold filtered water and mix until combined. Allow to sit for a few minutes until a firm dough forms.

Press mixture into loaf pan and sprinkle desired toppings. Press the toppings lightly into loaf so they don't fall off.

Bake for 65-75 minutes or until the top is golden and crisp. Allow to cool completely before slicing.

Once cooled, slice at your desired thickness. The bread will keep fresh for a few days, but I like to freeze it right away. All you need to do is place a small piece of parchment between each piece (to avoid the pieces from sticking together) and store in a freezer bag. Alternatively, you could lay out each piece of bread on a cookie sheet and freeze. Once each piece is frozen, you could add them to a freezer safe container or bag. You'll have bread for months (if it lasts that long).
Recipes and images by Clean Eating Goddess