Last weekend Kris and I ventured to Toronto for a little getaway, we both had meetings we had been putting off due to Covid so we figured it was a good time to get those done while also getting away. I haven't left Montreal since February, which is extremely rare for me, as I am used to travelling monthly. I did have a little anxiety to leave the nest but I am happy we went and it was a much needed change of scenery. 
My sister Gabi partially lives in Toronto, so we spent a lot of time with her and her boyfriend, she showed us a lot of her favorite spots and we went to our usual places. Oddly, I don't go to Toronto that often anymore, although I should because I always have a great time. When I was in my early twenties, I used to be a buyer for Hugo Boss, and I would travel to Toronto monthly for meetings and buying appointments. The Hugo Boss Canadian headquarters were based in Yorkville at that time, so I became very familiar with that area and tend to always stay there to this day.  
Here are some of the places we visited while there and some of my favorite places to go when I am in Toronto. 
WHERE TO STAY: 
Hazelton Hotel: We always stay at The Hazelton, it's in a great location, the service is excellent, the rooms are really nice and big and we love the restaurant in the hotel. The rooms and general hotel vibe is on the darker side, so if you aren't into that it may not be the place for you, but we love it.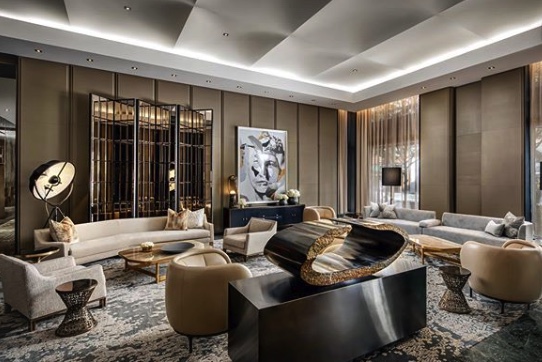 FOOD: 
This trip we had to stick to restaurants that had outdoor seating, due to Covid restrictions. Luckily, it was pretty warm and many of the restaurants were well equipped with heaters. We ate at: 
Harbor 60, a steakhouse with great steak, seafood and sides. They had the most incredible onion rings and king crab.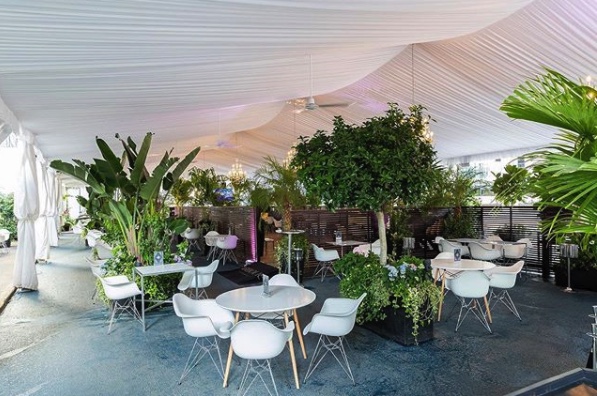 One Restaurant:  Located in the Hazelton Hotel, we love having lunch on their patio, drinks in their bar area (when it's open). The lobster spoons and roasted broccoli are my faves. 
Terroni Price : We went to the Price location, on Yonge, which is my favorite one. There are other locations but this one is the one I usually go to and I absolutely love the food. There is something for everyone, incredible pizzas and pastas. My favorite dish is the baked mushroom appetizer. 
The Organic Press: My sister took me to this spot and I am obsessed and wish we had it here in Montreal. The vibe is very Tulum, they sell beautiful plants, everything is raw and organic and everything they sell is right up my alley. I bought a bunch of juices, burdock and lime shots and had the passion fruit smoothie bowl. Everything was delicious, I can't wait to go back! 
Planta Yorkville: Unfortunately, this restaurant was closed but it's so good and very Instagrammable. This is a plant-based restaurant done right, fine dining style. 
Coco Coffee Shop: Formally called Zaza, this coffee shop is real Italian coffee and the quality is incredible. They had oat and almond milk for non dairy milk options, which is always nice and the staff was very friendly and quick! 
Buca: This was also closed this time around, but we have eaten there a few times, incredible Italian food, very well-known and good vibe.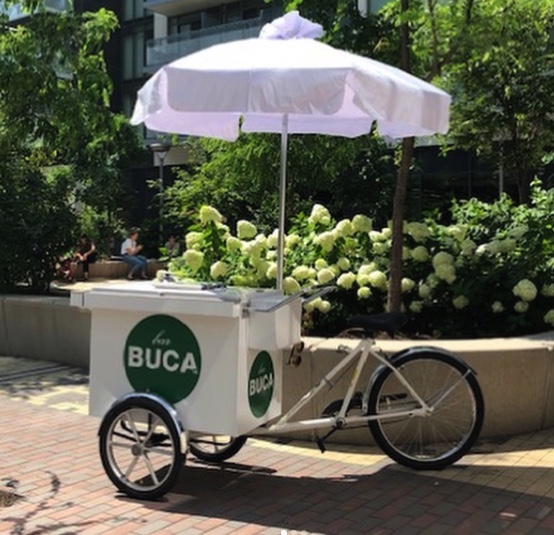 Eataly: I could spend all day here, this is an Italian market with a takeout counter and restaurant. Their upstairs market is incredible and so authentic Italian, you can get all the freshest meats, cheeses, fruits and vegetables etc… 
SHOPPING: 
I am a big online shopper, now more than ever, so when I travel I do less clothing and accessory shopping and more food, health items, beauty type shopping. Toronto has a lot of similar shops to Montreal so we didn't do too much shopping. 
Holt Renfrew: I mean… when in Rome right?! Holts on Bloor Street is beautiful, and it would just feel wrong to not go by. Plus, it's around the street from my hotel! Classic department store with a great layout! I love going to Holts Café for an afternoon coffee but it was closed because of Covid. 
Good Goddess The Nest: Good Goddess just opened their new shop, right in Yorkville and it's so perfect! They sell a variety of cool things from adaptogen tinctures, their own line of products, sportswear, sneakers, crystals and they even have a broth bar! It's a must see!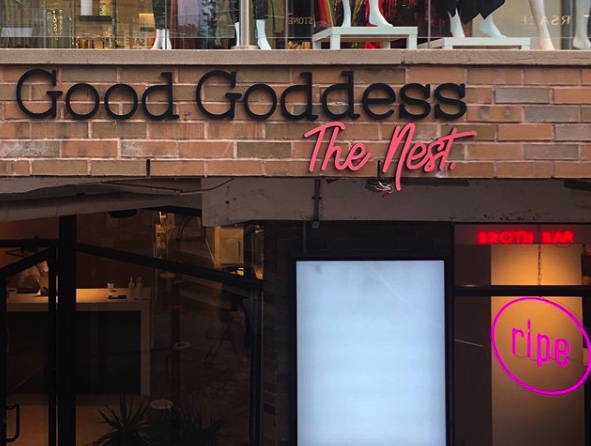 Gee Beauty: I didn't get a chance to go this trip but Gee Beauty is a must when you're in Toronto. They are skin experts, they carry all the best lines and have an amazing curated selection of all around cool stuff every girl would want! They also have a store called 6 by Gee next door with clothing and accessories that are also very well curated. 
Cocomarket: This is a new spot for all your healthy food shopping needs. They carry a lot of local healthy treats as well as tons of my favorite packaged food brands like Siete, Ella's Flats and Lesser Evil. The store is stunning as well, like Pinterest perfection! 
For Life Market: For Life is a grocery store/ indoor market in Kensington Market, if I lived in Toronto I would definitely be shopping there regularly. They carry tons of fresh produce and local goodies. It's a very cool concept store. 
The Detox Market: TDM has been one of my favorite spots both in person and online for years. They sell all the best natural beauty brands as well as tools, candles etc… If you are beauty, skincare lover you must go! 
WDLT 117: Super cool concept store, they sell Home, shoes, clothing. High end but worth the visit.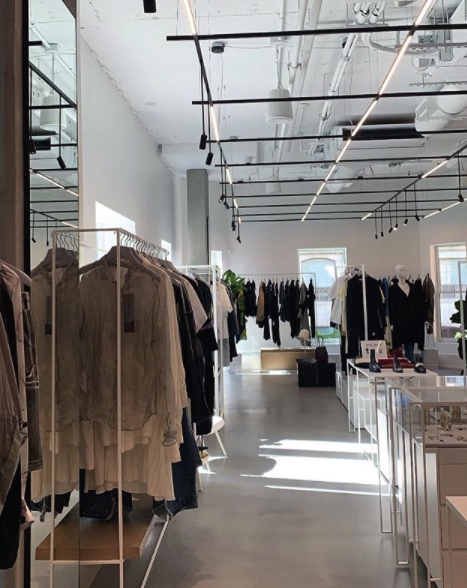 This is my list from this trip, there is so much more and we will definitely be back soon! I will share more of my fave spots to visit! Let us know some of your faves in Toronto in the comments below!