Have you ever opened a closet door or a cupboard in your kitchen, looked at it and immediately closed it because you felt overwhelmed? Well, you're not alone. We all have a "Monica Geller" closet, and she was the cleanest and most organized friend of all. 
The process of organizing is not one that occurs overnight. First things first, don't be too ambitious and want to tackle the biggest room or biggest project. Like everything in life, start small. Instead of saying you want to organize your entire kitchen yourself, start by saying you want to organize the cutlery drawer or your food storage container drawer. I know this may seem small, but trust me, it's a start! For cutlery, look for sets, if you have an odd man out, it's time to toss it. For tupper/food storage containers, look for cracks, discolouration and make sure it has a lid. 
Being organized is a mindset. The goal is to keep items in your home that truly serve you. Ask yourself these questions before you start your organizing journey: 
If I lost it, would I need to replace it right away? 

Do I use it? 

Does it help me feel content, pleased or satisfied? 
Think about why you have what you have and what it does for you. 
As KGMTL's book says, it all starts here.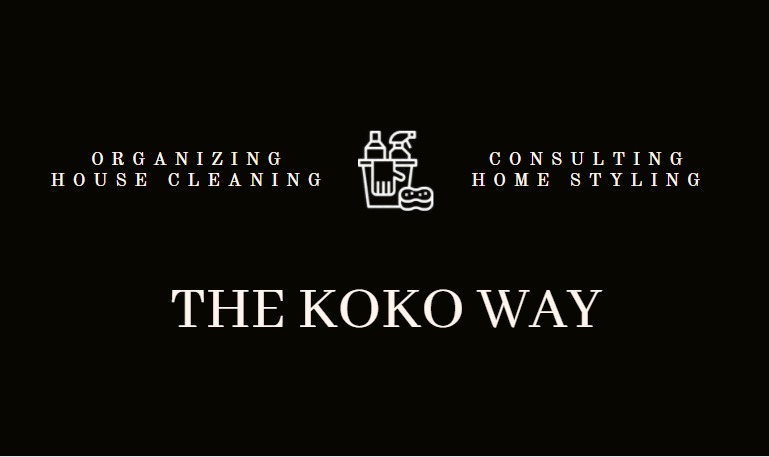 Although The Koko Way is a mom and daughter duo company, our name stems from my late father Emmanuel Kokolakis' mindset, which was that everything we do needs to be done right and to a certain standard. Hence our name was born as we tackle all of our jobs with this thought in mind, do it, The Koko Way.. 
Demetra, my mom, is the visual mastermind behind it all. She has been organizing and styling people's homes for 20 years. From a young age, I (Genna) have always admired my mom's natural talent for organizing and as a teenager, took it upon myself to organize the closets in our home every season. Since then, I've developed my own approach inspired by my mom and ensure that together with her vision, we deliver a functional and organized space for our clients. 
In 2020, I (Genna) believed it was time to have an online presence and so I started our Instagram account with hopes that our passion would be well received. 
Together, we are The Koko Way and our mission is to reset your home as well as uplift your space so that you feel good in your environment. 
We can be contacted by email: thekokoway@gmail.com 
Or 
Instagram: @thekokoway_