I buy, receive and try a lot of different things in the course of a month. Probably more than most people you know and definitely more than is necessary. However, it is my job to know what's going on in the world of wellness, beauty and fashion and I'm here for it! 
We decided it was time to do a monthly review series, where I round up the things I have been gifted, purchased and tried within that month and let you know what's worth trying and purchasing and what you should pass on. We would love your feedback on products and items you have been wanting reviewed. Please leave your suggestions in the comment section down below and we will be sure to test them out for you! 
Rare Beauty Concealer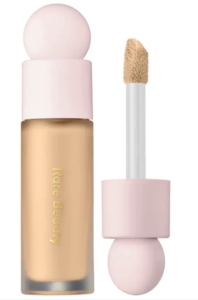 This was the first item I tried out from Selena Gomez's new line and I was pretty disappointed in both the formula and application. I didn't like the applicator and how it applied to the skin and I found the actual concealer to be a little chalky, not vibrant and drying on the skin. I returned and will not be repurchasing. I do think the packaging was pretty so props for that. 
RATING:2/5 
YTTP Superberry Hydrate + Glow Dream Mask with Vitamin C
Let me start by saying, I am not a fan of most overnight face masks. I find they ruin my sleep because my face feels sticky and subconsciously I'm stressed about it (am I alone on this?). However, this product is skin changing! I use this a few times a week instead of a moisturizer and the difference in my skin the next morning is seriously noticeable. A little goes a long way so the price is justified, I like that the product seeps into skin nicely and doesn't sit on top of the skin. I will definitely continue to use and repurchase in future. 
RATING: 5/5 
Agent Nateur Cleansers (Lactic Acid Wash & Oil Cleanser) 
Anytime Agent Nateur releases anything, I need to have it and try it immediately because everything Jena makes is incredible and the ingredients, sourcing and efficacy is always superb. This duo is no exception. I tend to use the acid wash more because I have been using it morning and night, the oil cleanser is also excellent but best washed off with a warm cloth (which is actually provided with the oil cleanser) and I don't always love using that method so I tend to use it less. These cleansers do not strip the skin at all, leave you glowing and will remain a staple in my routine. 
RATING: 5/5 
Skinceuticals Glycolic Brightening Overnight Treatment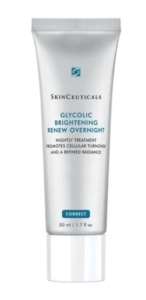 I have used this over the last 2 months 1 night a week and actually find that it has made a slight difference in the brightness of my skin. I will generally use this on a night that I have done a clay mask and instead of using serums after I just use this and wake up to bright, glowing skin. Great addition for skincare lovers looking for a little boost, but a little unnecessary for everyday use. I prefer serums. 
RATING: 4/5 
Free People CRVY Jeans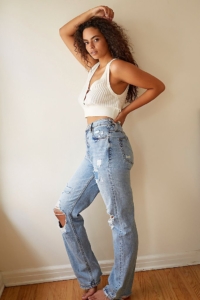 When I saw this concept on Free People I was intrigued. As a woman with an hourglass figure I loved the idea of denim made for those with a smaller waist and wider hips. These jeans are AMAZING! The fit is very 90s and flatters my shape really nicely. The waist is made nice and snug but with more room around my hips and butt! Every time I wear them I get compliments. If you are in between sizes I recommend sizing down. I took a size 26. 
RATING: 5/5 
Wishful Skin Honey Balm Niacinamide Moisturizer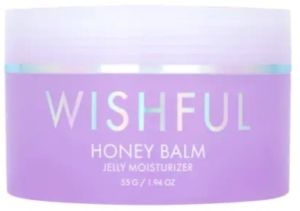 I have to say, I really like Wishful Skin, everything they make is generally really on point and this cream may just be my favorite product so far. This cream is thick, like upon first feeling it I was nervous it would clog my pores but it didn't. It has this holographic effect and when applied to the skin makes your skin look like glass, it's so beautiful and such a great base for makeup. I genuinely am loving using this product in the mornings! I also love most products that contain niacinamide because it works to reduce pigmentation and stop it from developing. Major plus!
RATING: 5/5 
Kérastase Genesis Anti Hair-Fall Fortifying Mask

I received this line as a gift and was very excited to try this mask because it targets exactly what my hair needs. My hair is healthy and nourished but is very delicate and can break easily, this mask helps with that. I have used it a few times and really enjoy it, it leaves my hair soft and it styles nicely. I could do without 90% of the fragrance. It's too much and almost gives me a headache but it's common that lines like Kérastase have this type of fragrance. I do enjoy the product though and look forward to trying the other products more before reviewing. 
RATING: 3.5/5 
Mary Ruth's Supplements 
I know we have already added these to our Currently Loving section but I wanted to give a little extra love to these products. I have been using them for the past 6 weeks and have really noticed a difference in my digestion. My front runners are the probiotics, zinc and digestive enzymes. I add the probiotics and zinc to my smoothies in the morning and take digestive enzymes when I eat any animal protein or foods I don't usually eat to help break down the nutrients and digest easily. You can use GLW15 to get 15% off your order should you decide to try! 
RATING: 5/5 
SHOP THE POST