It's been a minute since I shared an updated hair care routine and what I am currently using regularly and loving. This article won't be overly "diverse" because most of what I have been using is from the same brand. Luckily, this brand is affordable and available at Sephora, which I know we all love! 
Before I get into my current faves, I do have keratin treated hair which means that my hair is a lot tamer and easier to handle than if I didn't. Keratin is a protein that we all have in our hair and because I have naturally curly hair, I do these treatments every few months to add more keratin to my hair which reduces frizz, reduces time styling and also relaxes the curls. For more info on keratin treatments click here. 
Okay now for the good part, what I'm loving. 
Firstly, I started taking BioSil about 5 months ago and it has done wonders for my hair in every way. My hair has been growing really fast, really strong and is extra luscious (for lack of a better, less conceded word). We have a whole article on the benefits of taking BioSil daily for hair, nail and skin health. You can click here to read more and see if this would be good for you.  
Product wise, I am not going overboard like I used to in the past, I have really been sticking to a few products from the brand Dae, which I am really loving. I found them on Sephora and was attracted to the packaging and aesthetic of the brand. I tried and have been blown away with the products.
SHAMPOO: I always do two washes, mainly because I generally wash my hair only one time per week and that second wash is where the sudsy magic happens. 
Dae Daily Shampoo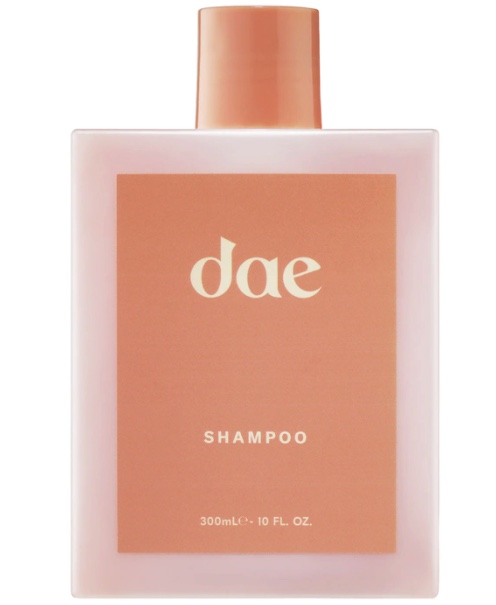 I use this as my first wash, it's incredible, it truly leaves my hair feeling squeaky clean, which more sulfate free shampoos do not. This shampoo lathers really nicely and never leaves my hair feeling dry or stripped. I also love that it has a pump and it's quite affordable for the quantity you get.  
Playa Everyday Shampoo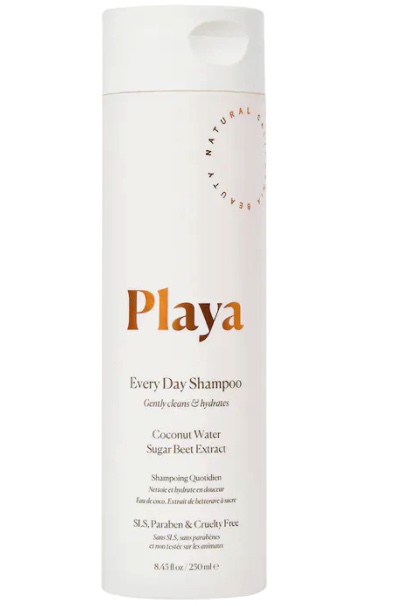 I have mentioned this shampoo in the past and I am still really enjoying it. I like using it as my second wash as it's less cleansing than Dae but really moisturizing and I absolutely love the scent. The combo of these 2 together works really nicely on my hair. 
TREATMENT/ MASK: I am not a conditioner girl, as mentioned, I wash my hair only one time per week, so I opt for a mask instead of a conditioner. It just gives me that extra punch of hydration and benefits that my hair loves. 
Dae Deep Conditioning Treatment Hair Mask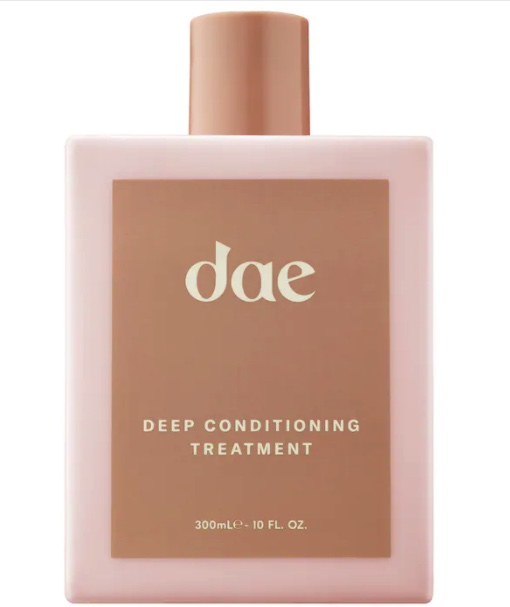 This product is truly amazing. It literally makes my hair feel like silk, even before blow drying or any heat styling it just leaves the hair super silky, bouncy and soft. Every time I use it, which is basically always right now my hair stylist can't get over the way my hair feels. Also, very well priced for the quantity of product!  
*Little Tip* If you have the time, get out of the shower after you're done shampooing, towel dry your hair. Apply the mask to hair and comb it through. Leave it in for 20-30 minutes or longer depending how much time you have. Go about your skincare, makeup, getting dressed (no time wasted). Then rinse it out with your shower head or in the bathtub! Hair masks generally work best when they have time to really settle in! 
STYLING & UPKEEP: I do get my hair done professionally every week, so I don't go overboard on products, but I do always apply a leave in conditioner or heat protectant. Throughout the week I touch up with some hair oil and sometimes dry shampoo if needed! 
Dae Cactus Flower Leave in Conditioner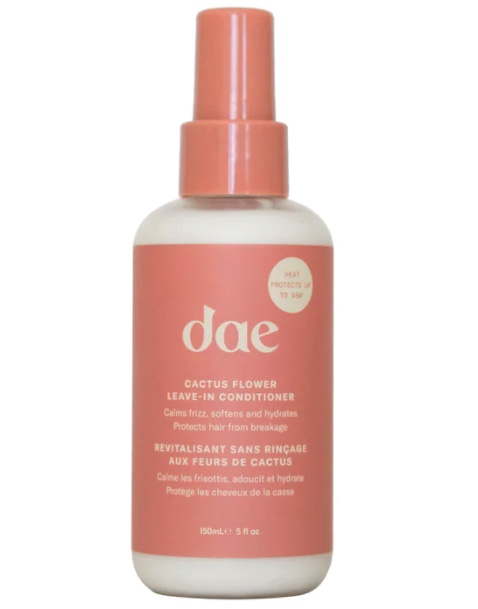 I have only used this twice now but all I can say is WOW! It's super hydrating, and again, leaves hair super soft and bouncy and very easy to manage and detangle! Truly a fan! 
Playa Ritual Hair Oil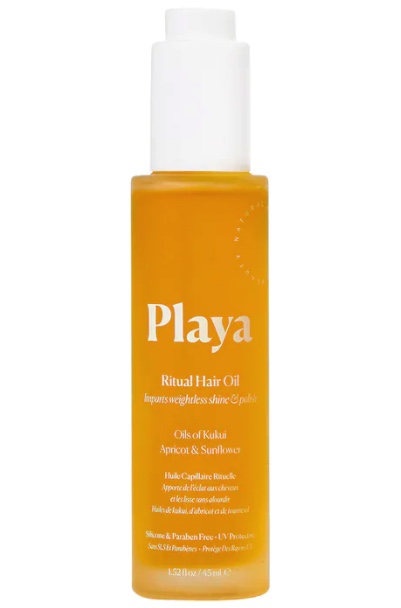 This has been a go-to for me for years. I switch it up, but I always come back because I am obsessed with the scent, it works really well for my hair. It refreshes, tames but doesn't weigh down and isn't greasy at all, which can be tricky with hair oils. This is a great product if you find a lot of oils leave you feeling greasy. 
IGK Jet Lag Dry Shampoo
This is my favorite and go to dry shampoo because it doesn't dry out or damage your hair long term. I also like the light scent, this is the lightest weight dry shampoo IGK has to offer and it's always in my rotation. I don't use this all the time but when my hair needs a little refresher and to give it a little volume this is what I use.
That's what i'm loving right now and as always I am always trying new things so if this routine changes i'll be sure to let you know! 
SHOP THE POST
Feature image via Pinterest