I buy, receive and try a lot of different things in the course of a month. Probably more than most people you know and definitely more than is necessary. However, it is my job to know what's going on in the world of wellness, beauty and fashion and I'm here for it!
We decided it was time to do a monthly review series, where I round up the things I have been gifted, purchased and tried within that month and let you know what's worth trying and purchasing and what you should pass on. We would love your feedback on products and items you have been wanting reviewed. Please leave your suggestions in the comment section down below and we will be sure to test them out for you!
Victoria Beckham Cell Rejuvenating Priming Moisturizer in Golden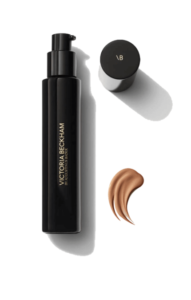 I have been wanting to try everything from this brand for a while now. This product is amongst the first things I have purchased. I have been using it for a few weeks now and adding it into my spf. I have also used it a few times on its own as a base/ cc cream before makeup. It is really nice on the skin, not as dewey as I'd like but does give a little coverage and nice glow to the skin. I don't know if I would repurchase yet or not but I am happy I tried it. 
RATING: 3.5/5 
MUTHA Cell Rejuvenating Essence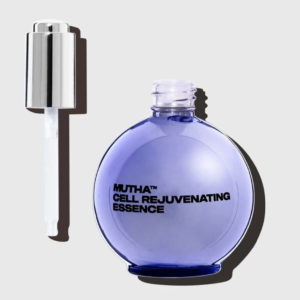 I am a big fan of MUTHA. I love the branding, the founder and the products. Everything is super clean and the products really work. I was sent this essence a few weeks ago and have been using it morning and night after cleansing and toning and before serums. I am loving it, it really plumps up the skin, adds glow and softens lines. I will continue using it and give more of an update once I finish the bottle.
RATING: 4.5/5 
Sana Jardin Sandalwood Perfume
I got this perfume on my trip to New York at Credo and was instantly obsessed with the smell. I am always on the hunt for good perfumes with clean ingredients that actually last. This one is incredible! The smell is so nice. I also got the vanilla scent and don't really love it nearly as much as the Sandalwood. I also ordered this perfume as a gift directly from the brand (based out of the UK) and the packaging was beyond beautiful. 
RATING: 5/5 
Kinship Self Reflect SPF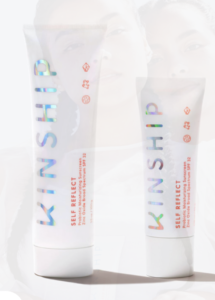 I have seen this brand and heard good things about this sunscreen so I decided to try it. I gave it a try a couple times but didn't love the texture or the finish on the skin. I found that it leaves a bit of a white cast. I like the ingredients but not the finish so I won't be repurchasing.
RATING: 3/5 
Cymbiotika Golden Mind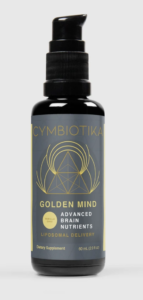 I am a huge fan of Cymbiotika and this was one of their products I have been wanting to try. Golden mind is a nootropic brain supplement. It contains a blend of adaptogens and other ingredients to increase energy, brain function and brain support. I totally notice a difference in my energy and focus. Will continue to take this! 
RATING: 5/5  
Reverie Anti-Frizz Leave In Conditioner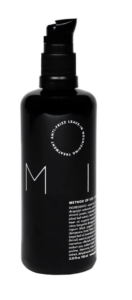 I am constantly trying out new, clean hair care products. This one looked promising, it's a leave-in hair treatment packed with nourishing ingredients extracted from coconuts, olives and almonds. The smell is really nice, I don't love the texture. It feels a little light for me. It does moisturize the hair nicely and doesn't weigh down the hair but I didn't notice anything so great about it and find the product a little underwhelming. 
RATING: 2/5 
Alastin Renewal Retinol 

I am obsessed with this product. I have been using it every other night for a couple weeks now and it is incredible! It's one of the only professional grade retinol that doesn't irritate my skin or make me peel. It really helps with texture, fine lines and wrinkles and leaves the skin super glowy and clear. I will definitely move up to the 0.5% on my next bottle.
Use code KGMTL15 for 15% off your order at Elivia Beauty.
RATING: 5/5 
Tatcha Camellia Beauty Oil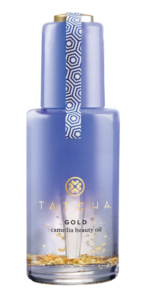 I got this oil during the Sephora sale and wanted to really give it a good 30-45 days before reviewing it. I love face oils and I am a big Tatcha fan so I was excited to try this. This oil is a multitasking beauty oil with 23-karat gold for face, hair, and body that adds instant nourishment and radiance to your skincare and makeup routine. I have been using it after my serums, before my Tatcha Dewy skin cream and have really been liking it. It's more of a dry oil and works really well under a moisturizer. It adds an extra plump and layer of hydration to the skin. 
RATING: 4/5 
SHOP THE POST