Here in Montreal we are back in semi lock down, and all gyms have been closed again for over a month. Even before gyms closed back down, I had made the decision to start working out at home because I had a feeling with schools opening back up, the Covid cases would also start to increase.
Luckily, there are so many incredible online workouts and so many trainers and gym owners have worked quickly to create amazing and innovative online platforms for their clients and members. Since I know so many of you are in the same boat as me, and always looking for great new workouts to try from the comfort of your home I figured it was a good time to compile a list of what I am loving and the equipment I am using most! 
Workouts I am loving: 
Most of these platforms offer a free trial so you have the chance to try and see what you like and what isn't for you. A big part of getting active and staying active is finding workouts that you love and you look forward to doing! 
Gabi's Fitness: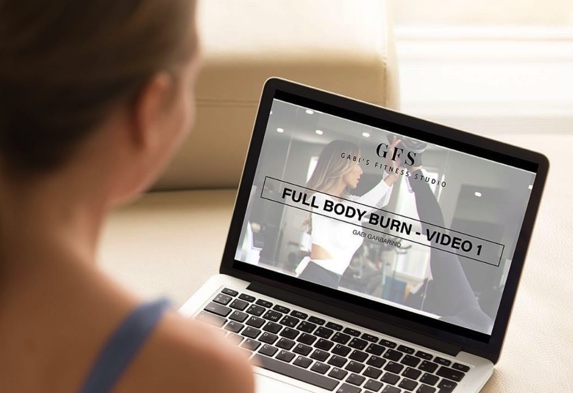 Gabi is a personal trainer who specializes in training women, targeting what all women want. Long, lean muscles and a snatched-up waist. Gabi also happens to be my sister but she would be on this list either way. What I love about her workouts are that each workout is around 45 minutes, they are full body, low impact but high results and you always feel it the next day! The workouts go by really quickly and they are all relatively easy to follow. Equipment is required but can be replaced with household items easily. She uploads 2 new workouts a week and has conjured up quite the collection. www.gabisfitness.com 
Peloton: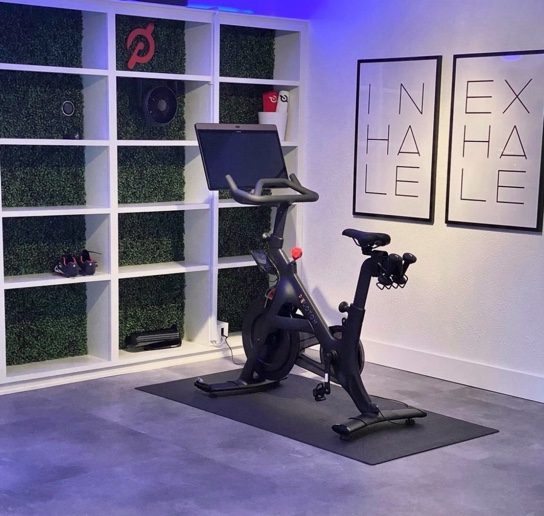 Okay, so I am a little obsessed. You do not need the bike to benefit from this app, I was shocked to see how many workouts are offered on this platform, it really is endless. I absolutely love spinning; I use a studio bike that isn't Peloton and I follow along from my computer (which I connect to my tv). My favorite spin instructors on the app are Tunde and Alex Toussaint. I also love the bike bootcamps with Jess Sims. There are great strength workouts, yoga and literally any other workout you can think of. I am actually angry at myself for not getting on this sooner because it's such an incredible experience and the trainers are fantastic, there is literally someone for everyone. www.onepeloton.com 
Jon Chaimberg & Maddy Jovani: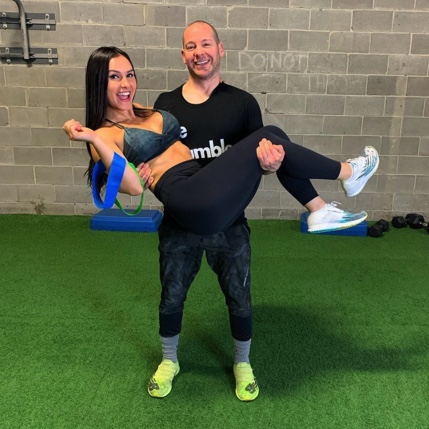 Love this duo, first of all they are super cute together and Jon has been my trainer for over 10 years. No one gets me in shape like he does and the workouts they are putting out on their website are amazing. I love doing their 20-30-minute targeted workouts after a 30-minute spin or I will do the same workout back to back to double up the gains. There is a lot of great content to choose from, a lot of different types of workouts and the website is really easy to navigate. Most of the workouts require some light and medium weights and often some mini bands. www.jonchaimberg.com 
SLF- Stacy Lel Fitness: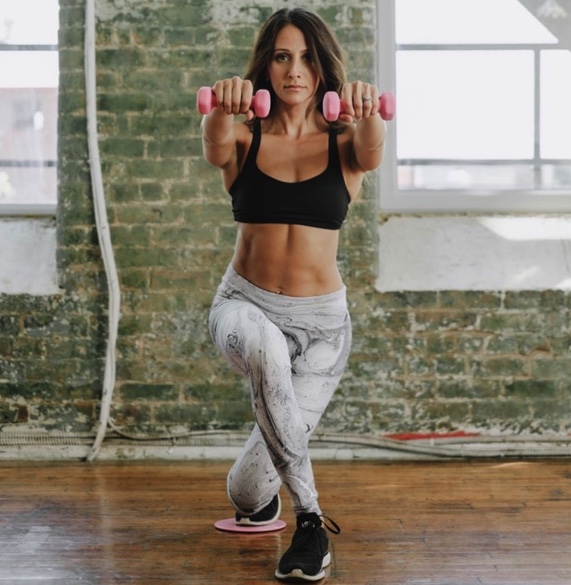 You may have caught a few of the lives Stacy and I did together a few months back. Stacy is excellent because she hits every mark. She is tough but doable, it's always challenging but she keeps it fun and has such a great pace. Stacy recently launched her online platform and it is filled with all kinds of barre, hiit workouts of all lengths and she even offers some stretching which is so important. www.stacylelfitness.com 
Pilates Noir: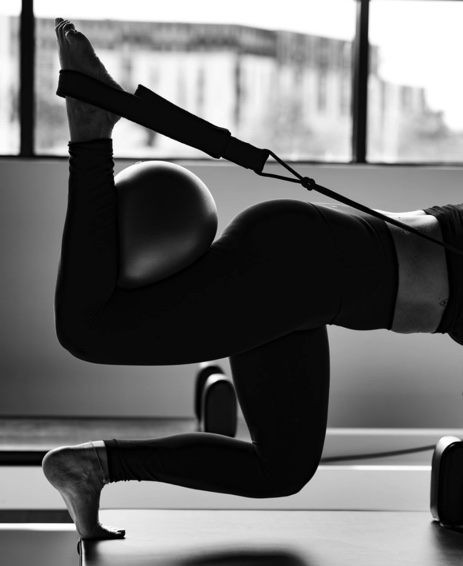 Stef, the owner at Pilates Noir, is like no other in her field. I have yet to find a workout comparable to hers. It's like she took classical Pilates, Tracy Anderson, barre and HIIT and made her own method. When gyms and studios are open I am at her studio 3 times a week without fail and when I have to miss a class it actually ruins my day (I know that sounds dramatic but it's true). Stef has recently launched an online platform where she has a nice range of full body mat workouts as well as some express workouts for targeted body parts. I like to do her longer full body workouts a few times a week and will often add one of her targeted, shorter add-ons to one of my other workouts if I feel I need more.  www.pilatesnoir.com 
Equipment needed (optional): 2-3lb weights, Resistance bands, ankle weights, gliding disc, 10'' pilates ball 
These are the workouts that have been keeping me sane and in shape, if you try them and love them drop a comment below and let us know! 
Feature image via Pinterest
SHOP THE POST