I buy, receive and try a lot of different things in the course of a month. Probably more than most people you know and definitely more than is necessary. However, it is my job to know what's going on in the world of wellness, beauty and fashion and I'm here for it! 
We decided it was time to do a monthly review series, where I round up the things I have been gifted, purchased and tried within that month and let you know what's worth trying and purchasing and what you should pass on. We would love your feedback on products and items you have been wanting reviewed. Please leave your suggestions in the comment section down below and we will be sure to test them out for you! 
May was a big month for new products because of the Sephora sale in April. I tried a bunch of new things and am looking forward to properly reviewing them for you guys! 
Dyson Airwrap Styler: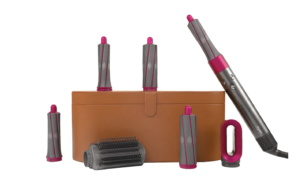 I have never felt the need to buy this because for the most part I go to the hair salon and get my hair blow dried. I have a history of damaging my hair when I do it myself so I choose to leave it in the hands of a professional. Since hairdressers haven't been an option and I have been doing my hair myself I felt it was time to invest in this as it claims to not damage the hair. 
Keep in mind I have only used the blow dry attachments and not the curlers. I really like it; it took me a little while to get used to because of the way the heat is distributed. It's not as hot as other blow-dryers and it takes some getting used to but now that I am used to it I love it! I do think the price is insane but if you are committed to doing your own hair then it's worth the splurge. 
RATING: 4/5 
Josie Maran Pineapple Enzyme Cleanser: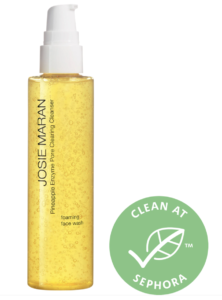 I love this product. It was sent to me in a PR package, but I would have purchased it anyway. I am a huge Josie Maran fan. This cleanser is a gel texture that doesn't strip or dry out the skin but cleans deeply and really well. It contains bromelain, an enzyme in pineapple that you can think of like a little broom. I suggest this for those who get congestion, it's a great summer cleanser. 
RATING: 5/5  
Arrae Bloat Capsules: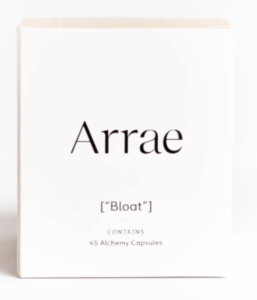 I saw @melissawoodhealth suggest these before bed if you have digestive issues. I try to avoid digestive aids like this because I find our bodies can become dependent on them but the ingredients in here are so clean and natural that it doesn't concern me. I have been taking 2 after heavier meals and they work really well. I have already repurchased. 
RATING: 5/5 
Anastasia Beverly Hills- Lash Brag Mascara: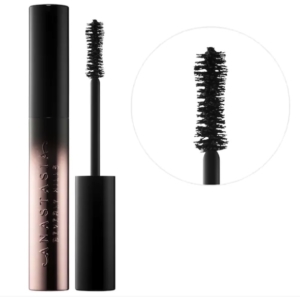 I haven't used mascara for years because I've had lash extensions, so I decided to try this one. Upon first application I really liked the results but then it completely clumped and dried and was all over my face. Definitely not a fan or repurchasing. 
RATING: 2/5 
MFMA Slick Sponges: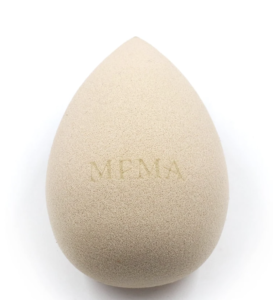 A few of my followers suggested I try these makeup sponges, they come in a 3 pack for less than the price of 1 beauty blender, so I figured I had to see if they compared. I was pleasantly surprised! They work really well and blend nicely. I like using them dry, I find when damp they remove too much of my makeup. I still prefer beauty blender to these, but I do think they're a great option and work really well for a reasonable price. 
RATING: 3.5/5 
Spanx Booty Boost Active Bike Shorts: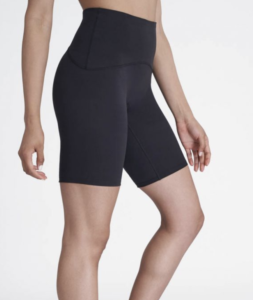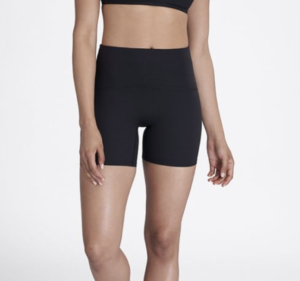 I have owned these for a while now and forgot about them until recently when cleaning my closet. They are incredible because they suck in all the right places and don't cut the thigh. They come in 2 lengths, 4'' and 7''… I have linked both below. I'm a fan! I wear size small. 
RATING: 5/5 
Kosas The Sun Show Radiant Bronzer: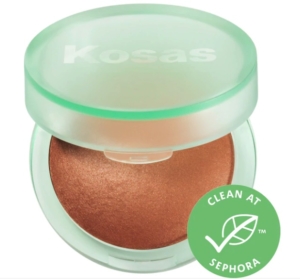 I originally ordered this bronzer in the darkest color and it was way too dark. I luckily snagged the medium shade before it sold out and I'm happy I did because it's really good. I have a bit of a tan now from walking outside and this bronzer gives me a nice glow. It is also made with clean ingredients and stays on well throughout the day! Go light on the application it applies on very intensely. 
RATING: 4/5 
Look Organics Tone: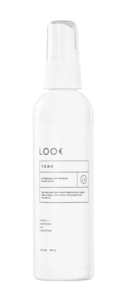 This line was suggested by a few of my followers, so I checked it out. I purchased a few products, this toner I have been using at night for the last few weeks and I am a fan. It is great at helping keep skin clean and clear, the ingredients are super clean and effective, and the price point is great! I use this on a cotton pad after cleansing. 
RATING: 5/5 
Josie Maran Argan Beta Retinol Pink Algae: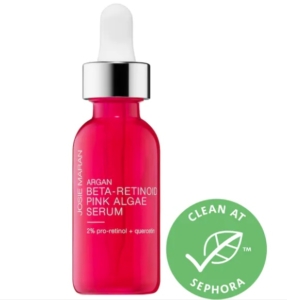 I have been meaning to try this for months and finally started using this in early May. I am hooked, it has given me incredible results in a short time. This product contains 2% retinol from algae, it's not irritating like other retinols. It also contains quercetin which is very good for inflammation (acne) and argan oil, which is super hydrating and anti-aging. I use it every night and will definitely be repurchasing. 
RATING: 5/5 
ILIA Daylite Highlighter: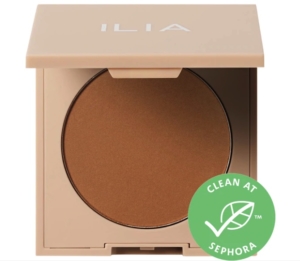 This product was sent to me in a PR package and it's really great. I love ILIA products, the ingredients are clean and the products are effective. This highlighter is awesome, it gives a nice glow and highlight but not over the top. Perfect for everyday! 
RATING: 4.5/5 
Drunk Elephant Wild Marula Tangle Spray: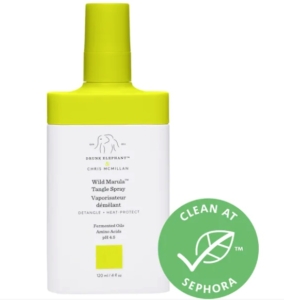 I have been really liking the Drunk Elephant shampoo and conditioner, so I figured I had to try this. On first use I really liked how well it worked at moisturizing and detangling my hair. Once I blow-dried my hair I did find my hair got oily quicker than usual. I recommend using this more for air drying rather than blow drying. 
RATING: 3.5/5 
LYNQ – Nutrition Redefined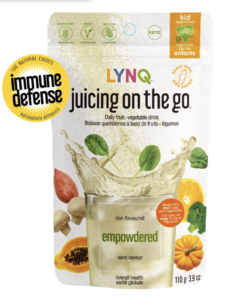 This product is wonderful. So easy to add to smoothies, oats, soups, sauces. This is such a great way to add in those nutrients to so  many meals, especially for those picky eaters. These products are packed with fruit and vegetables, vitamins and fiber. You get so many benefits. Definitely a must add to your daily routine. 
RATING: 5/5 
I know that was a lot of items but I feel that you need to know what I am loving and what I would leave behind. I love getting your suggestions too so if there are items you have been liking or wanting to see a review on please leave a comment down below! 
SHOP THE POST