I buy, receive and try a lot of different things in the course of a month. Probably more than most people you know and definitely more than is necessary. However, it is my job to know what's going on in the world of wellness, beauty and fashion and I'm here for it! 
We decided it was time to do a monthly review series, where I round up the things I have been gifted, purchased and tried within that month and let you know what's worth trying and purchasing and what you should pass on. We would love your feedback on products and items you have been wanting reviewed. Please leave your suggestions in the comment section down below and we will be sure to test them out for you! 
Ilia Liquid Chromatic Tint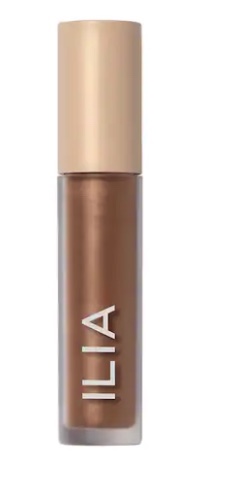 First of all, Ilia is my favorite clean makeup brand and basically never disappoints. They sent me their latest launch, which are these liquid chromatic eye tints and once again I was not disappointed! I am no makeup artist, so I really appreciate anything that doesn't require a brush, these apply like a lip gloss and the colors come out really beautifully! I really love the Copper Bronze color and Gleam. 
RATING: 5/5
Zo Skin Health Ph balancing Toner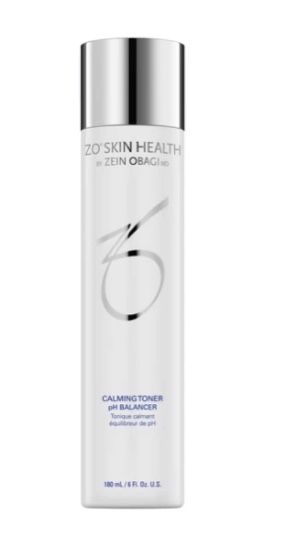 I was recommended this product from Boutique Skin Envie, and I have been using it every night after double cleansing to rebalance my skin's pH and to calm the skin before applying my serums. This toner is really amazing, and I have noticed a change in my skin from it. My serums penetrate better, my skin tone looks more even and hydrated, and I absolutely love using it because it's such a nice ritual and smells so nice. Will definitely be repurchasing. I do have a promo code with @boutiqueskinenvie KGMTL15
RATING: 5/5 
Makeup by Mario- Master Crystal Reflector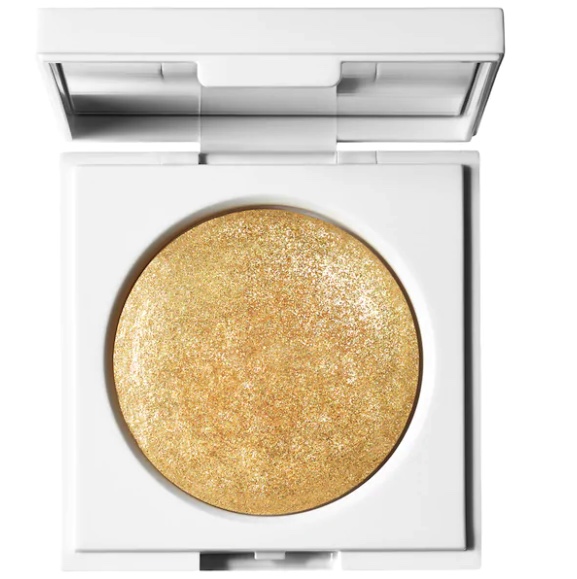 I was invited into Makeup by Mario's Influencer product knowledge zoom, which was very informative of his new brand and he used this product and I felt I had to have it because I love a dewy makeup look! This product definitely gives you the dewy, glassy look and can be used on cheeks, eyes and highlight areas. It is VERY sticky, and not the easiest to use. I got it in color Shimmer Finish, which is clear. It gives a nice dew, but I wouldn't repurchase, I really prefer Kevyn Aucoin Glass Skin Highlighter to this. 
RATING: 3/5 
Aroma Tech Santal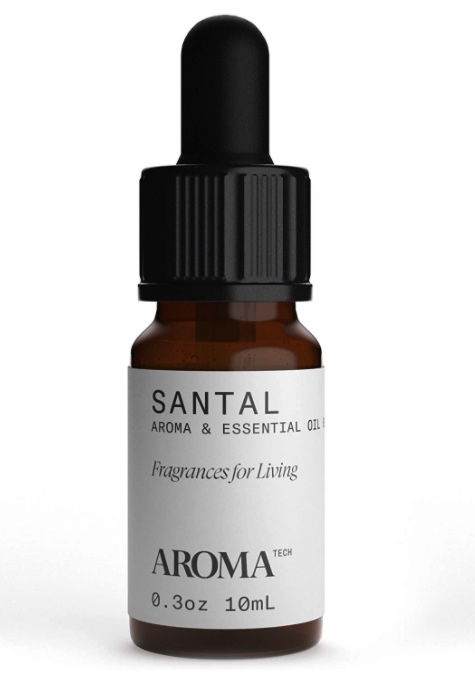 I love the Santal 33 scent from Le Labo, however it is hard to get here in Montreal and it's very pricey. I love this scent for my house more so than as a perfume so when @darakaye (my insta friend) showed this amazing product I had to get it. This is an essential oil you add to any diffuser and it smells identical to Santal 33 from Le Labo, even better actually because it's not as strong. It is also way more accessible and affordable and made with clean ingredients. I am hooked! 
RATING: 5/5 
Wishful Skin Get Even Rose Oil

I have really liked most of Wishful's launches so of course, I had to try this out. This is a rose based oil with carrot seed oil and rosehip seed oil, which are all excellent for smoothing skin, repairing and reducing pigmentation. I have been using it nightly as a last step, I don't like the smell at all, it is too fragrant and not to my liking. I like the consistency of the oil, it's not overly oily and seeps into skin well. I definitely wake up glowing and my skin texture looks great. I still would not repurchase; it hasn't wowed me but other beauty bloggers seem to be loving it and it is definitely worth the try. 
RATING: 3.5/5  
Free People Good Karma Sports Bra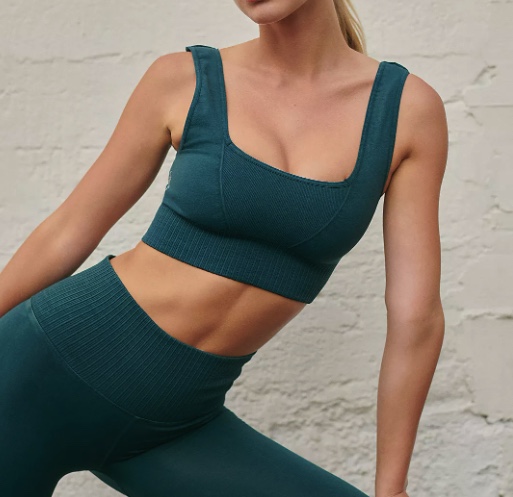 I am currently having a Free People obsession and found this bra and have since ordered quite a few colors. Made from a beautiful seamless fabric that hugs you but doesn't overly compress, I love this bra for my home workouts. Especially great for low impact, the square neckline is really flattering, and it comes in so many great colors. I take size M/L. 
RATING: 5/5
IS Clinical Lip Polish & Youth Lip Elixir Duo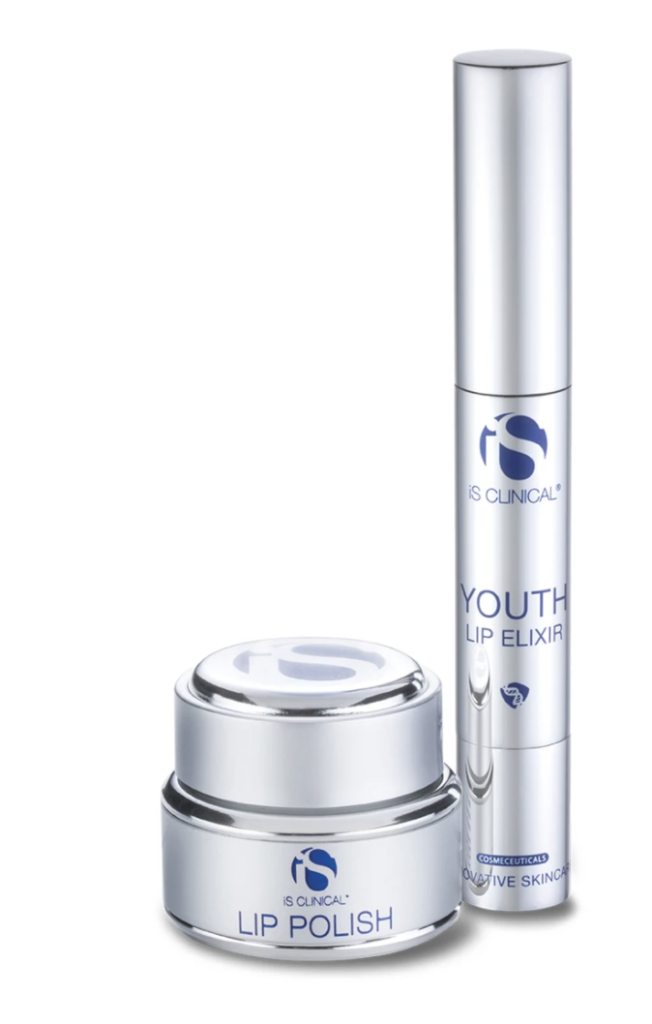 I generally buy this around this time of year because it's incredible for dry lips, but it also is excellent for keeping lips youthful and healthy looking. This is a scrub and lip serum duo that I use 3x a week and you really notice a difference after using. The scrub removes any dead skin and dryness and the elixir soothes and moisturizes while plumping fine lines. Highly recommend it to anyone wanting to amp up their anti-aging routine. This also lasts a long time and makes an excellent gift item. 
RATING: 5/5 
Makeup by Mario Brightening Eye Pencil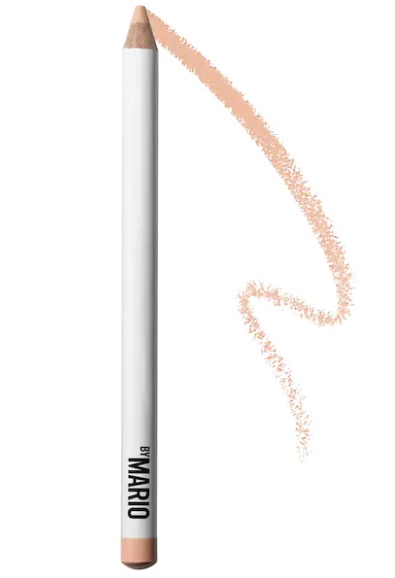 Another item I felt I needed from the MBM line and was really disappointed by. This pencil is really just too white and unnatural looking. Maybe I am not using it correctly, but it's also chalky and I am not a fan. Formula isn't creamy and moisturizing so I would definitely not repurchase. 
RATING: 1/5 
Peach & Lily Glass Skin Veil Mist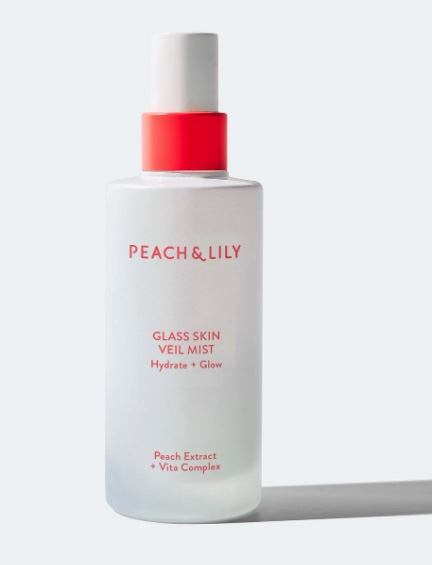 I love a dewy skin mist and this one is amazing! I apply this anytime of the day but mainly after a makeup application and it gives the nicest glow and dew to the skin. I also love that it has a pH of 5.8 that supports the skin's barrier, so you are getting a little extra protection from environmental stressors. I don't know about this whole "glass skin" trend but this product definitely delivers a little dose of that!
RATING: 5/5 
SHOP THE POST