Many people know about essential oils, they are in the pharmacies, many big companies like Listerine are including essential oils in their products for their well-known health benefits.  However, what you may not know is that essential oils can be used in place of many conventional household products that may have some less than great ingredients in them. It is super important you choose oils of the best quality – especially if you are going to ingest them.  The essential oils industry is notoriously unregulated because they are not considered a food or a drug. I recommend doTERRA brand of oils because I know they are Certified Pure Therapeutic Grade oils. Each bottle has a code on the bottom you can enter into sourcetoyou.com and you will see the results of purity tests conducted on the specific bottle in your hand and see information on exactly where the oil game from. If you want to do a little test at home on your oils, to see if they are pure, put a drop on a tissue – pure oils will evaporate, synthetic or diluted ones will not – check your tissue again in 10 minutes and see.
The Jack of all Powerful Trades: Lemon Essential Oil
We know KG travels with several lemon squeezers, and seeks Lemons immediately upon arrival in any destination. She always has lemons stocked in her fridge at home but putting one drop of pure lemon essential oil in your water in the morning with some sea salt will have a similar effect and no need to squeeze or ever run out of lemons – lemon essential oil lives in your pantry and will stay fresh for years.
Lemon essential oil comes from the lemon peel which is actually the most nutrient-dense portion of the lemon. Lemon essential oil contains d-limonene, which is known to help support your metabolism and cleanse your lymphatic glands, which can help with weight loss.
Feeling run down and need back up? A mug of hot water with 1 drop of Lemon, 1 drop of Ginger and 1 drop of Tumeric provides a powerful antioxidant kick without spending hours of boiling tea on your stove.   Ginger essential oil removes mucus from the throat, and it's known as natural remedy for colds, the flu, coughs, and asthma. 
Did you know that the best way to treat an oil stain on  your clothes is with lemon oil? The lemon will bind to the stain and dissolve the stain. You won't believe how well it works!
Not to mention, that as you use it, you inhale the fresh smelling compounds which have been proven to uplift the mood, and improve focus. Both are much better for the body than inhaling synthetic toxic fragrance.
Having trouble finding KG's fruit and veggie wash?  You can make your own effective wash with a shot of white vinegar or apple cider vinegar with lemon essential oil to remove the bacteria and unwanted dirt from your food. 
Last but not least, Goo Gone be gone – lemon oil is the best at removing sticky labels and gunk – so you can enjoy all your Linen Chest items without ruining your nails removing price tags. 
Peppermint is a vasodilator, meaning it helps promote blood flow, why might we want to promote blood flow? Well headaches, stomach aches and fatigue can all result from blood not moving quickly enough and several studies have shown that applying peppermint to your temples and forehead can sooth many ailments and give you a natural boost. So, before reaching for the Tylenol for a headache, pepto for a stomach ache or a sports drink for your workout, consider putting some peppermint oil on your temples and see how it makes you feel! 
One of the most well-known essential oils, Eucalyptus can make any bath or shower feel like a spa. Swap out that scented candle for a couple drops of Eucalyptus. You will be removing the candle's synthetic fragrance that can be harmful to our respiratory system, and replacing it with something that smells amazing and is actually proven to help our airways. 
Blocked nose, congested chest? Ditch the Vicks Vaporub and grab add a teaspoon of coconut oil + eucalyptus essential oil, rub it over your chest, and dab it under your nose. Eucalyptus essential oil improves many respiratory conditions because it helps to stimulate your immune system, provide antioxidant protection and improve your respiratory circulation.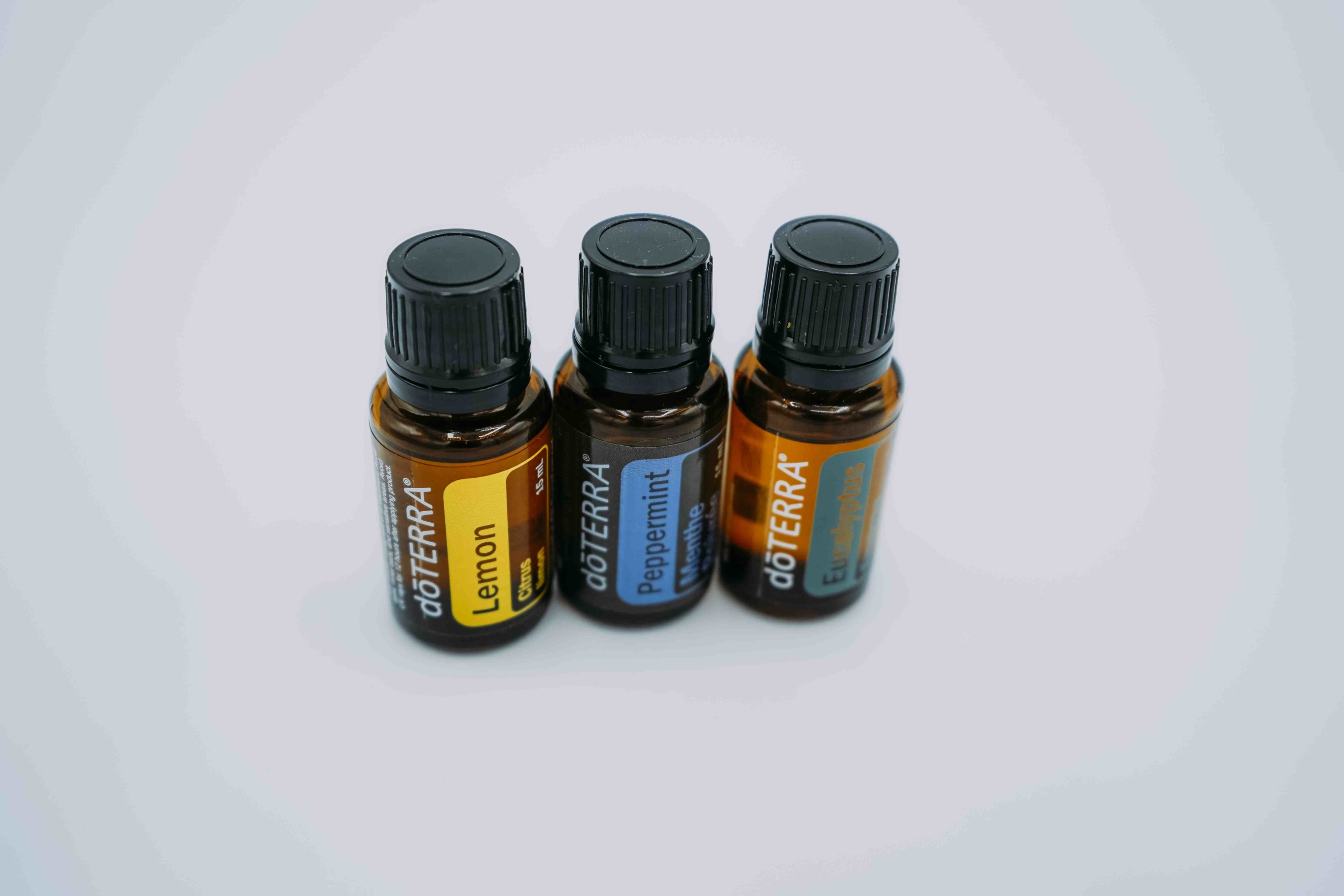 Essential oils may be natural but they are powerful, which means they are effective but also means they need to be used safely. Always start with just one drop or dilute a drop in some coconut oil and don't apply citrus oils to any skin that could be exposed to the sun! 
To order doterra oils, click here. 
Article contributed by: @jenniferkruidbos